Must-have WooCommerce Extensions That Will Help Your Clients Sell More
Let's face it: The bar has been set insanely high for businesses that want to sell their goods and services online. Same-day shipping. Online reservations. Personalized shopping recommendations. These kinds of features don't just drive high volumes of traffic to online stores, they're also responsible for driving repeat visits.  
While your clients might not need a ton of bells and whistles, they do need an ecommerce website that provides a top-notch experience if they want to wow shoppers and convert them into satisfied and loyal customers.  
So, how do you create an awesome online shopping experience when your client doesn't have the resources of a mega-retailer?  
Building your client's store with WooCommerce is a good start. While the ecommerce plugin is free to use from the WordPress repository, the real power of WooCommerce lies in its extensions.  
Today, we'll look at three WooCommerce extensions that will take your clients' stores to the next level and help them sell more. 
Three 

Game-changing WooCommerce Extensions
Your clients' ecommerce websites might not directly compete with the likes of Amazon or Walmart. But in the minds of consumers, they do – at least in terms of the store's features.  
That's where WooCommerce comes into play. 
While it's not possible to cover all of the amazing WooCommerce extensions for every type of ecommerce site here, let's look at the extensions that are useful no matter what kind of shop you build. 
1)

WooCommerce Products Compare
Cost: $49 (or free with Media Temple's Managed WordPress Ecommerce Hosting)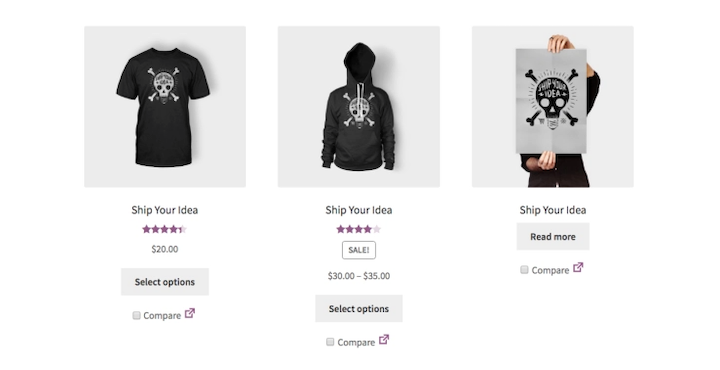 It doesn't matter what kinds of products or services your client's store is going to sell. If customers have too many options to choose from, it will hurt the company's bottom line.  
It's a problem called the paradox of choice or analysis paralysis.  
When you present shoppers with an abundance of products, they're apt to over-analyze their options. As a result, one of a few things is likely to happen:  
It takes them a long time (and perhaps multiple trips to the store) before they feel confident enough to make a purchase.

 

They're so overwhelmed by the options that they abandon the purchase and the store altogether.

 

They buy something, but feel an immense amount of dissatisfaction with the purchase because they feel like they didn't make the best choice. 

 
Cutting down on inventory isn't an option. While putting filters into the search feature will help shoppers cut down on how many products they see, there's another thing you can do.  
Offer a product comparison tool that lets shoppers narrow down their choices, focus on only the best of the best, and compare their features and benefits.  
Best Buy, for example, helps users pare down a list of 372 wireless headphone results to a small handful of leading contenders. Shoppers then view their specs side-by-side and can even see the differences amongst them: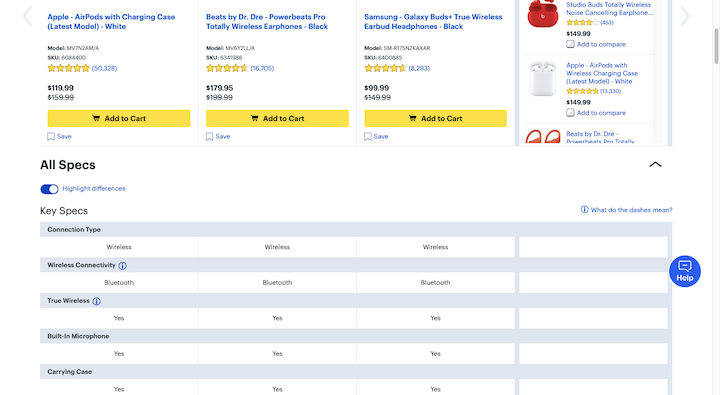 This comparison tool works just as well for physical products as it does for digital ones. 
And you can create one of your own with the WooCommerce Products Compare extension. 
2) WooCommerce Subscriptions 
Cost: $199 (or free with Media Temple's Managed WordPress Ecommerce Hosting) 

The recurring subscription model is an attractive one to consumers for its convenience as well as its cost savings.  
There's a segment of ecommerce businesses that make a living selling subscription services to these consumers, like software-as-a-service, web hosting, and box-of-the-month programs. But they're not the only ones that can reap the benefits of the recurring revenue game.  
This is a feature we've seen product vendors start to adopt. Chewy, for instance, allows customers to create autoship schedules for their most commonly bought products and offers discounts to customers who use the feature: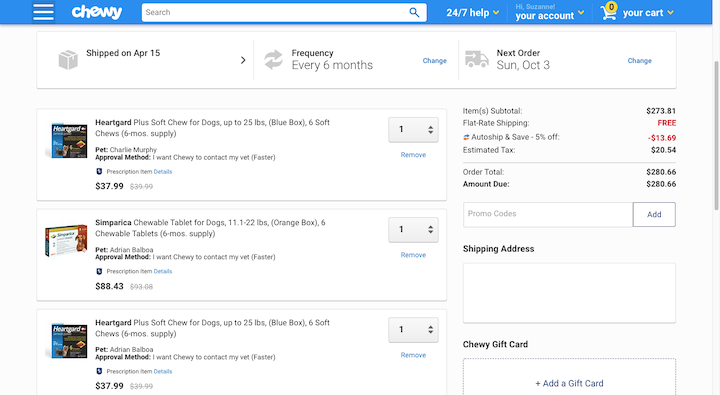 It won't work with every physical product, but it's a valuable tool for sites that offer products with a short lifespan. Like cleaning products, toiletries, medicine, and so on. 
And don't forget service providers.  
Think about your own business. Do you provide recurring services like website maintenance or support? If so, I bet you encourage clients to sign up for at least six months at a time rather than go month-to-month.  
Either way, wouldn't it be great if your website had a subscription page where clients could sign up for these ongoing services? What's more, wouldn't it be awesome if you had a tool that would contact clients when their payment didn't go through?  
The WooCommerce Subscriptions extension can help you build out these kinds of features for all types of ecommerce businesses. In return, customers will get more convenience and value out of their purchase and the business will bring some stabilization and predictability to their revenue stream.  
3) AutomateWoo
Cost: $99 (or free with Media Temple's Managed WordPress Ecommerce Hosting)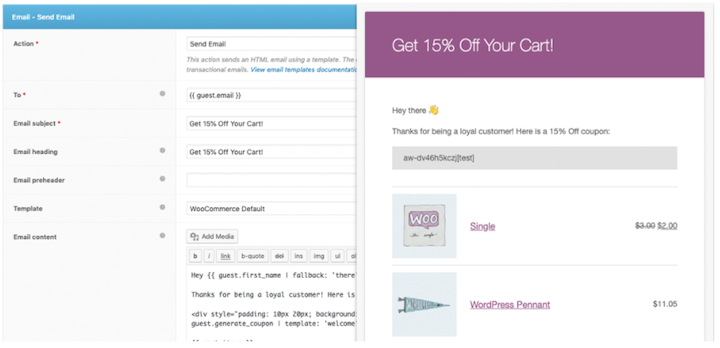 It's no secret that automation is a game changer for business. In fact, 88% SMBs surveyed for Zapier's 2021 state of business automation report said that automation allows them to compete with larger organizations. 
There are a variety of tools you can use to automate website-related communications and tasks, like Zapier, IFTTT, and your client's email marketing software. That said, they're not always equipped to do everything you're going to need and want them to.  
One of the main reasons  is because they don't have access to the ecommerce-specific insights that would trigger such activities. But an automation tool like AutomateWoo built directly into your ecommerce platform certainly would.  
Here are some of the things you can do with this WooCommerce extension: 
Send an email three hours after a shopper abandons their cart.

 

Invite a customer to come back after six months of no shopping activity.

 

Contact customers about wishlist product availability. 

 

Send customers a free gift or discount code on their birthday.

 

Congratulate loyalty members when they reach a new level. 

 

Notify customers when their packages have arrived.

 

Let shoppers know when exclusive sales are running.

 
Ecommerce automation enables your clients to send personalized marketing offers, go the extra mile in terms of customer service, and capture the attention (and hopefully business) of customers who've strayed away from their shopping carts. It can also provide them with very useful insights into their shoppers' habits and help them attract better shoppers and/or leads in the first place. 
Wrap-Up 
While WooCommerce and some of its extensions are free to use, many extensions come with a hefty price tag. Just look at the three from above. Together they could run your clients $347 a year.  
When an ecommerce store is new and they're operating in the red, store owners might not be so willing to open their wallets and spend money on premium features (no matter what the projected ROI is for them). 
Here's the good news:  
Media Temple's new Managed WordPress Ecommerce plan will provide you and your ecommerce clients with everything you need:  
Ecommerce-optimized hosting

 

Managed WordPress hosting services

 

WooCommerce pre-installed

 

$6,000 worth of premium WooCommerce extensions

 
So, not only do your clients get hosting built specifically for online retail, but they'll get access to all the premium extensions they need at a mere fraction of the actual price.