Serious eCommerce Plugins
The chance and opportunity to grow a business online has never been better. Low cost solutions to servers, hosting, and web apps of all types have allowed many to set up shop with greater agility than ever before.To speak frankly, there's simply no better time to sell something online than right now!
WordPress has made it even more affordable as the software costs for starting up can be kept at an all-time minimum, especially if you're running a small business (or even trying to "think" small business).
The magic of earning revenue online can be done in a number of different ways, yet there are few things better and more rewarding than selling your own goods to willing (and excited) customers.
eCommerce has grown tremendously over the last few years and WordPress has risen to the call every single time. Here are five amazing (and free!) WordPress eCommerce plugins that you'll want to check out:
WooCommerce
WooCommerce is one of the best and most complete eCommerce systems out there with nearly seven million downloads. You won't find a better do-it-yourself system that has an unbelievable community around it to help you when you get stuck.
WP eCommerce
The team over at WP eCommerce have also been around the block for quite some time as well, having over three million downloads to their name (via WordPress.org stats) but they've proven themselves time and time again with some long-standing digital shops and users.
It's worth a look to see if it can fit your own needs as you seriously consider selling your digital wares online.
iThemes Exchange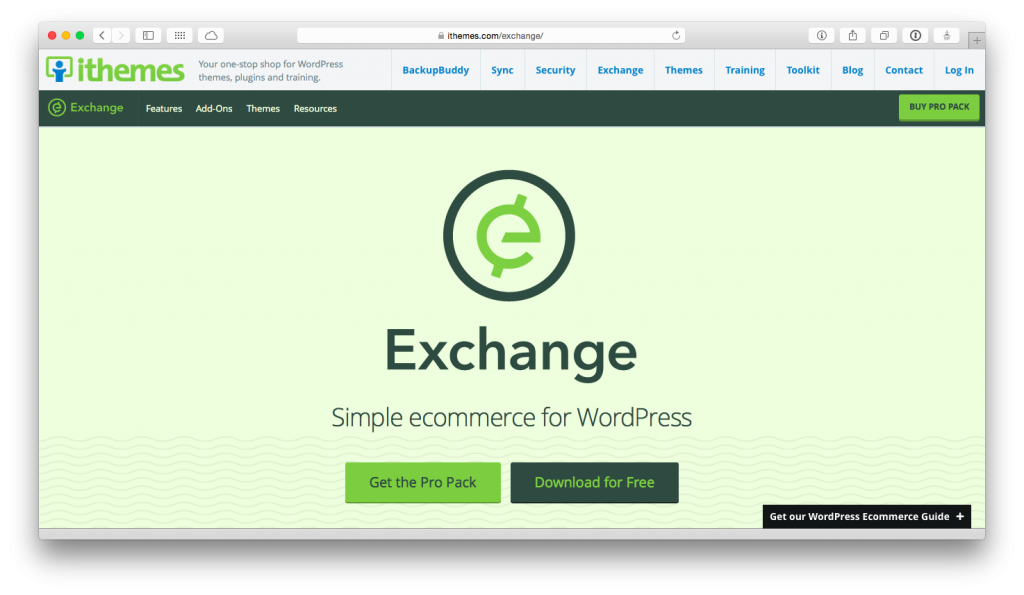 This is one of the newer players specifically for eCommerce but the team behind the product isn't young by any stretch of the imagination ‒ and that means a lot in this fast-paced growing ecosystem.
iThemes Exchange, the same team behind a number of other great products (Themes and Plugins) has attempted to create a simple solution so that users can get started in less than a few minutes (they advertise that you can do this in less than five!). It might just be the really simple solution you've been looking for.
Jigoshop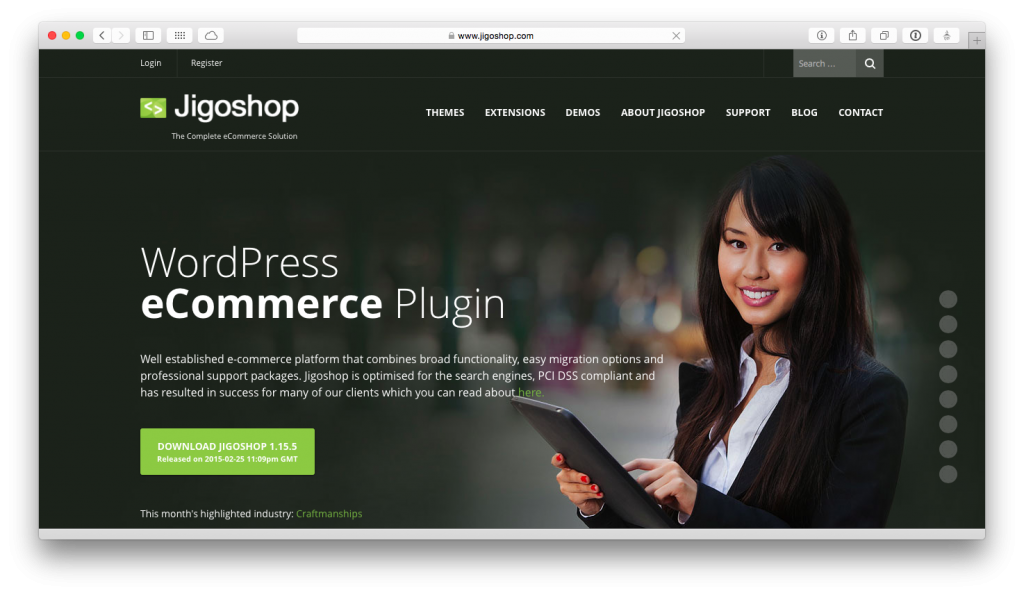 Jigoshop has a number of marketed features that you won't get in a few other comparable systems and it's worth a review as well as you consider your options for eCommerce plugin solutions for WordPress.
The team (and product) has been around for nearly four years and they've learned a ton in this space that makes them relative experts.
Easy Digital Downloads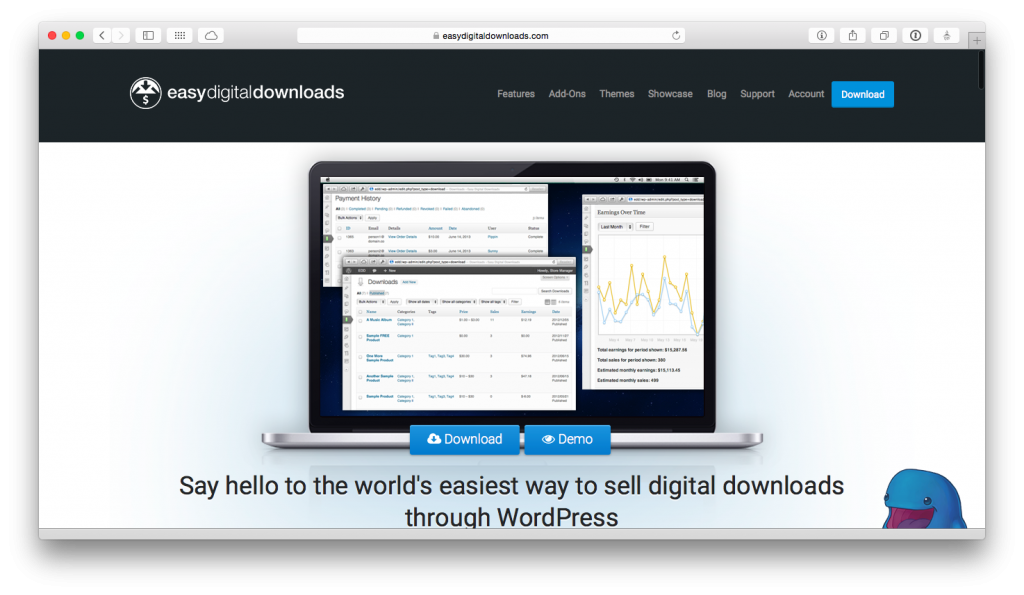 This plugin is squarely centered around selling digital goods (as opposed to products that you have to ship to people physically). The developer knows his stuff and it's fast-becoming the go-to solution for digital eCommerce solutions.
Easy Digital Downloads has grown tremendously over the last few years, much to the credit of the healthy development community around it,which says a thing or two about the quality. If you're selling exclusively digital goods then you have to check it out.
In addition, here are three other notable players in the eCommerce space for your consideration:
A little research can go a long way. Thankfully, all of these light and fast experiments can get you set up pretty quickly and on your way to growing a digital business all on your own.
Make sure that you choose the solution that best supports your individual and specific needs. Popularity can only mean so much and sometimes the best solution isn't the one with the most downloads.
Finally, get help when you can: Find trustworthy organizations and people who can help give you advice that will set you on the right path. It's people, not products, that will help you ultimately succeed.