Lessons Learned Running an Online Side Business Pt. 1
Ecommerce has never been easier. However you only have to go back a decade and the landscape was very different. It was a world of extremes — high end expensive ecommerce software, out of reach for most of us, or a simple PayPal button hacked into your web page that did nothing more than collect the cash.
Today many of us are taking advantage of the advancement of online selling platforms and have become digital shopkeepers. This coupled with a huge reduction in the barriers to entry of industries such as printing and short run production has meant that opening up an online product business is a lot cheaper, and less risky, than ever before.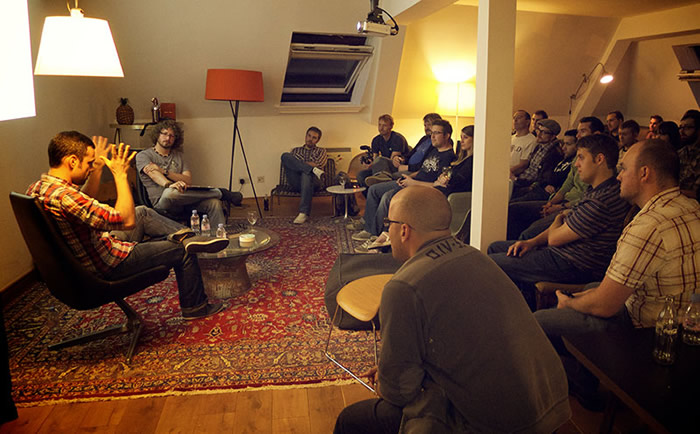 Many people working in the web and design industries have talents that extend beyond the screen. Over recent years we have seen books, magazines, posters, stationery and software created by our contemporaries — all sold online. These side projects have not only created additional revenue streams but have also showcased talents that have often resulted in the parties involved changing career direction. A great case in point is Perch — the CMS created by Drew McLellan and Rachel Andrew. Rachel's recent e-book "The Profitable Side Project Handbook" is both useful, inspiring, and well worth the cost.
Creating your own products and selling online is not only creatively satisfying but great fun — it's also something that you can do in addition to your main paid work. Freelancers, full time day jobbers and serial entrepreneurs are all taking advantage. If you haven't started perhaps now is the time to dust off your notebook of ideas, invest a few dollars in your idea and start selling.
My Story
In 2011 Elliot Jay Stocks and I set out on a road that has led us to form a company, host several small and intimate web industry focussed events and workshops, publish one book and most recently start a large format magazine — all whilst working full time on our respective "day jobs". What started out as a simple series of informal evening interviews with web people morphed, albeit organically, into a fully fledged side business.
It's been a great, occasionally profitable, and very rewarding journey. I have learned so much along the way — some good, some not so. Mistakes were made but I always like to thing of these experiences in a positive way. We learn from them, we improve, and we try hard not to make them again.
I'd like to share some of the experiences we have had selling online and distributing physical goods. Whilst we do sell digital goods (e-books, PDFs etc) the majority of these relate to our books and magazines and as such won't be the focus of this article. I also won't touch on funding and finding time for your projects. As such I will assume you have worked out these two things (I confess — I still struggle with both) and are on your way to launch.
I'd also like to state that I don't believe that our approach is necessarily the "right way". Everyone's story is different and equally valuable. However it's my hope that our experiences and lessons learned will help you in your own online selling endeavours.
Your Shopkeeping Toolkit
Whilst I don't want to focus on the digital tools of selling online it's nevertheless worth a mention. Thankfully the list is short and won't break the bank. I am a great believer in not reinventing the wheel. Software as a Service tools can really make your life a lot easier, save you time and make running your business very easy. Here's what we use:
It's not a huge list and you may well have all these in place already. With these squared off it's time to start working on your idea.
Obsess about Costs
It doesn't matter how many business programmes I watch or articles I read, one thing always rings out louder than any other piece of advice — "know your numbers". When you are deep into building and creating your product it's easy to put off thinking about costs — after all where's the fun in agonising over a spreadsheet. I might be the exception but I actually quite enjoy this phase of the process.
Knowing your costs is vital to the success of your project — ignore it at your peril. There's nothing worse than finding out a product is going to cost a lot more to produce than you initially thought. Knowing your costs, and potential profit markup, will help also help you validate your idea. After all if it's going to cost more than you think you could sell it for it's time to go back to the drawing board.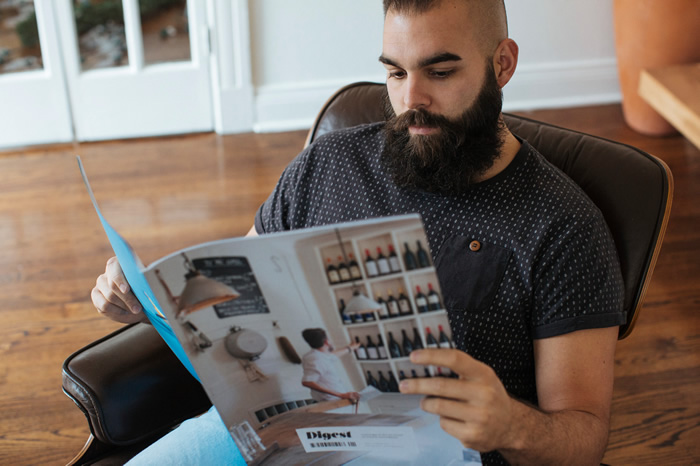 A simple spreadsheet can help you identify your costs. I'll use our magazine Digest as an example to highlight the costs involved in it's production. Other projects will have different items but it's my hope that it will get you thinking of all the different elements.
Production costs

Printing of the magazine
Packaging (tubes and padded bags) bought up front to achieve economies of scale
Writers, illustrators and photographers
Sub-editors

Fixed costs

Shopify monthly plan
New domain
Digital delivery app for PDF versions of our magazine
E-mail newsletter service
Bank fees (our bank charges us a monthly fee after our initial 12 month period ended)
Accountancy fees

Variable costs (NB: These will decrease as a % the more you sell)

Shipping costs to UK, Europe and ROW (Rest of the World)
Distribution costs charged per shipment
Non arrival, damaged or returned magazines (I estimate 5% of sales as a ball park)
Stipe processing fees (we are only charged if we sell which is why this is under variable costs)
Outsoucred customer support (this can increase at on sale times)
Note I haven't included any time costs. These will only get factored in if and when we have recouped costs. After all this is a side project so buying back our own time is an option we can afford.
Once you have identified all the costs it's possible to work out a unit cost for your product and your final sales price.
The Cost of Selling Online
A quick but important thing to remember is the average cost of actually selling a good online. As a rule of thumb I like to factor in around 5% for online transaction fees. These include Stripe and Shopify fees in our case.
When we started out we avoided using PayPal for a number of reasons — the main one being the potential for retention of funds. Our initial choice was to pay a monthly fee for a merchant account via our bank and an additional fee for a third party payment gateway. These proved expensive as the fees were charged monthly regardless of whether we sold any goods or not.
Thankfully not long after we launched our online store Stripe became available in the UK. As well as being very developer friendly, quick to transfer funds and very easy to use the main benefit of Stripe as a platform is that there are no fixed costs. You only ever pay a fee if you sell something. If you are resident in the USA or Canada you can also take advantage of Shopify Payments which acts in the same way and is active the moment you open your online store.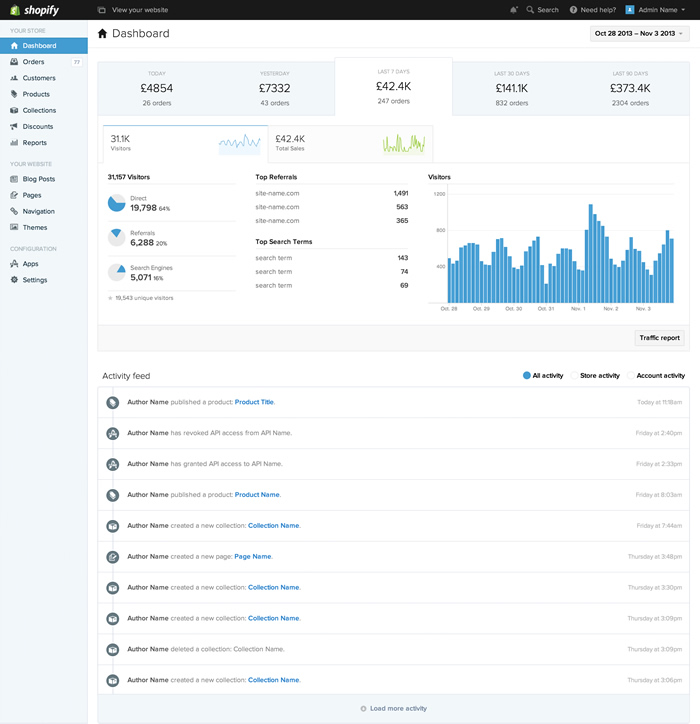 Pricing is Hard
Once you have worked out the unit cost of your product you need to come up with your sale price. Pricing your product is one of the hardest parts of selling goods — at least in my experience. Charge too little and people might think your product is "cheap", charge too much and you may price yourself out of the market.
Looking at your competition is always a good marker. For example when it came to working out the price for "Insites: The Book" we spent time researching other successful book projects. This included other publishers with a web focus like A Book Apart and Five Simple Steps as well as projects that were funded through platforms like KickStarter.
Ultimately we came up with a price that covered our costs and, at least in our humble opinion, represented a certain value to the consumer. Just remember, it's often easier to lower your sales price than increase it after launch. Building in scope to discount is also important as I'll discuss later in the second installment of this series.