6 Reasons You Can Never Trust Users!
To understand users, we cannot take what they say at face value. We need to dig deeper into how they think and what they truly need.
Increasingly organisations are running user surveys, focus groups and usability test sessions. They use the feedback they receive from these activities to shape the direction of their digital offerings. It can resolve internal disagreements over direction and reduce risk. But does it always lead to better products and services? Not necessarily.
Here is the harsh truth, your users lie to you. They don't always realise they are doing it, but they do lie. That means that if we take the feedback, we receive from discussions with users, at face value we could end up going in the wrong direction. If we want to create products and services that meet the needs of users we need to do more than just listen to what they say.
So why is it that users are lying to us? Why can't we just accept what they tell us? Well, I believe there are at least six reasons.
1. We respond differently at the point of purchase
Imagine that you are launching a new web app. You have done your research, and everybody you have spoken to has raved about it. People love the idea and have told you they would buy it at the price point you suggested. But when you launch the product, nobody buys it. How can that be? Everybody said they loved it, why aren't they buying it? Were they lying to you?
I see this happen all the time. Users were not intentionally lying. It is just at the moment of purchase they wake the lizard brain. That animal part of our brain that is concerned with survival. The part of our brain that doesn't want to let go of what it has and so is unwilling to pay for your great new app.
The lizard brain doesn't care about the hypothetical conversation you had earlier, because that was a future purchase, and the lizard brain only lives in the moment. But when the time to buy arrives, it digs its heels in, and people don't signup.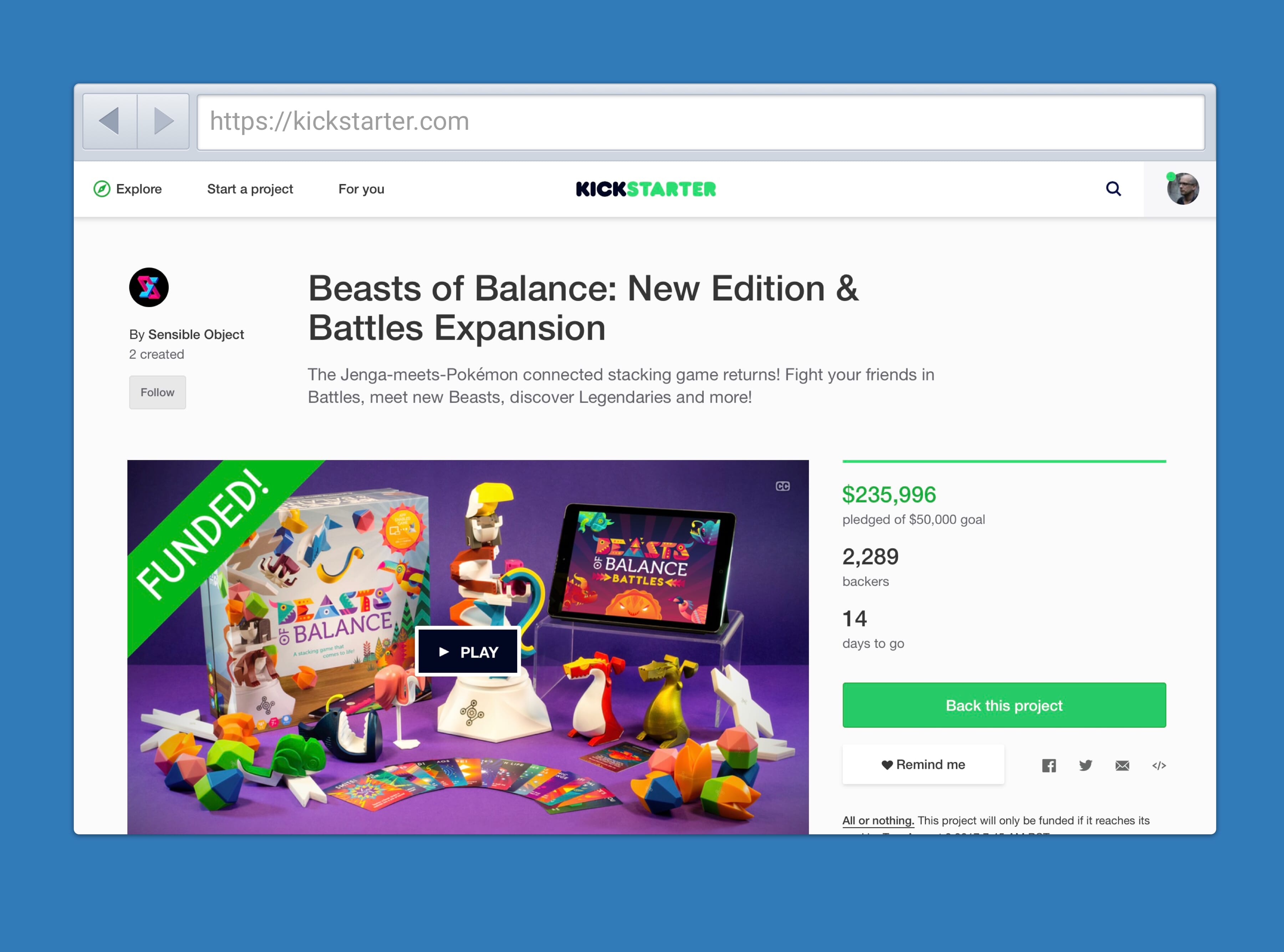 That is why something like Kickstarter is so great. That gets people to signup in advance. That way you know if they are willing to pay for your product or service. Failing that you could always ask them whether they would be ready to signup today. It doesn't matter if that is an option. Just saying that will trigger the lizard brain to react.
2. We want to please others
The second problem you will face is that we are social animals. Generally speaking, we try to get along with one another. This desire to please is further amplified if we see the person we are dealing with as our superior, or we feel indebted to them.
Now apply that to a user interview, usability test session or focus group. The person 'chairing' the session is automatically taking the dominant role. Combined with the fact participants often get paid for their time, it is hardly surprising they feel a desire to please us by telling us what they think we want to know. Normally that is by telling us how great, whatever it is we are discussing is.
Ensuring your questions are as neutral as possible will help with this. That way users will be less sure about what answer they feel they should give. But even better is to distance yourself from the subject you are discussing. For example, in a usability test session, I tell users I am not involved in the project. That way they know, I am not personally invested in it, and so they can say whatever they want.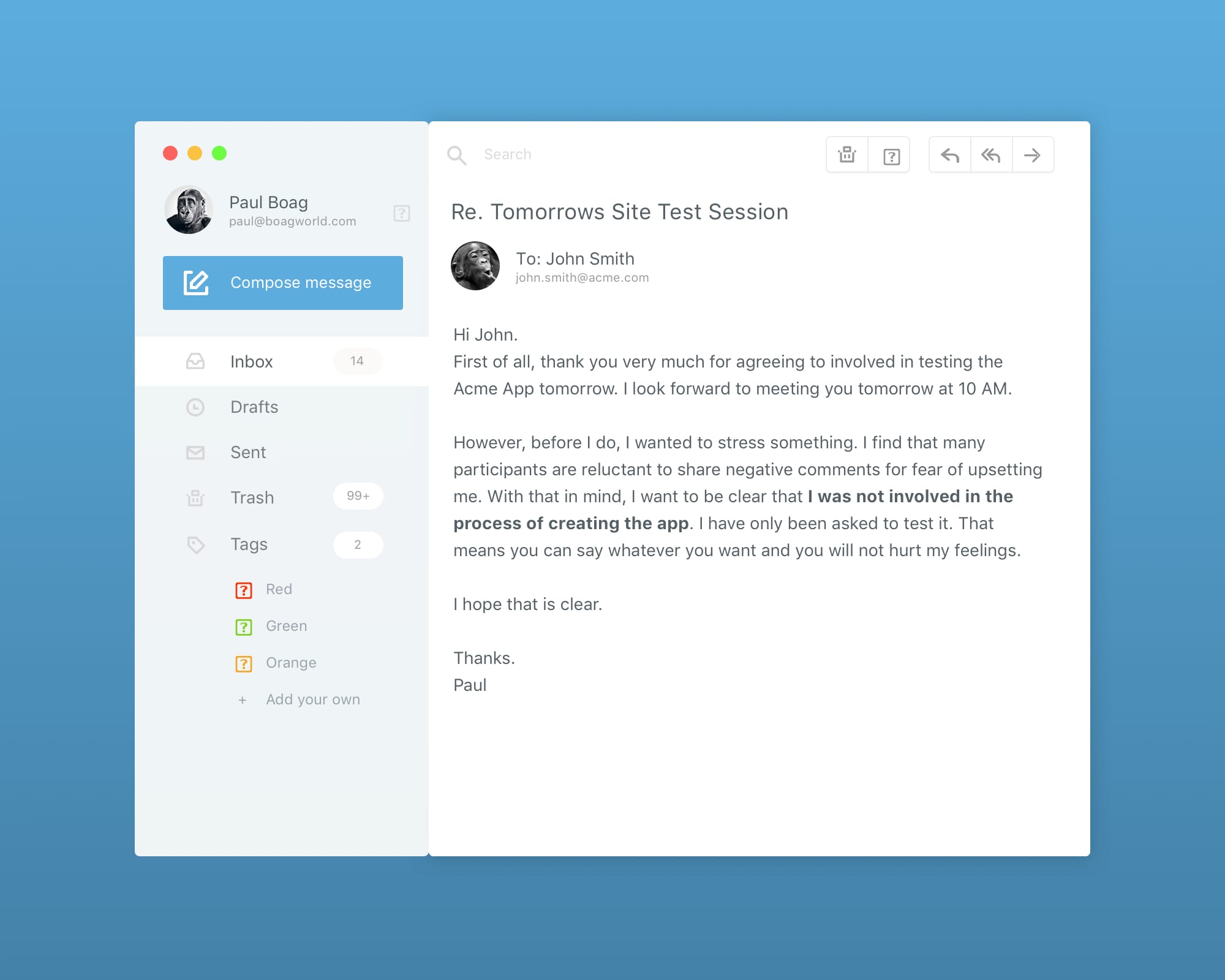 3. We behave differently when watched
Usability test sessions can be a particularly challenging environment for getting a genuine response from users. Not only do users tell us what they think we want to hear, as I explained above, they also behave differently because you are watching them.
We all know the feeling, knowing somebody is watching us makes us self-conscious. We get flustered, say things we later regret and behave out of character. A good facilitator can help with that by making participants feel relaxed, but users are never going to act entirely naturally. For a start, they are typically in a strange place and not using their own devices.
That is why it is important to supplement usability testing with monitoring. Analytics can be valuable, but you might also want to consider a session recorder like Fullstory. That allows you to watch user sessions back as recorded videos. Admittedly you cannot talk with users, but you can see what they are doing.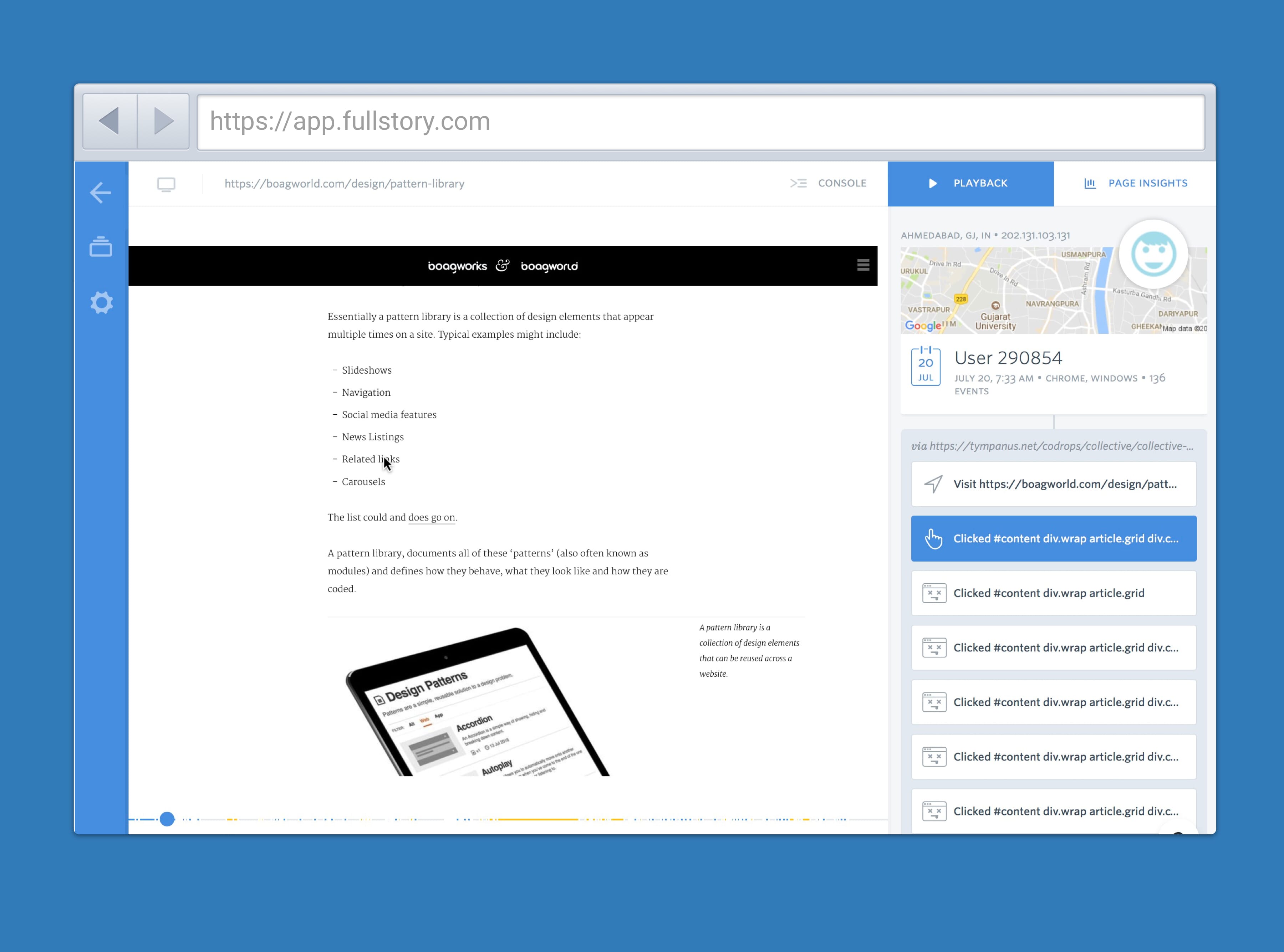 Also, consider carrying out testing with users in their own home. If you cannot do that in person, you could use a tool like Lookback to do it remotely. That will help users to relax and give you more natural results.
4. Others influence our opinions
Earlier I mentioned that we are social animals. That presents another problem when it comes to getting a genuine response from people, because others will affect their views.
That is particularly problematic in a focus group. Often a single dominant and persuasive individual influences the entire group towards embracing their point of view. Alternatively, the group will seek to find a compromise between their differing viewpoints and introduce ideas that individually wouldn't have occurred to them.
Of course, good facilitation can mitigate this problem. But often the simplest solution is to meet with users individually rather than in groups. Admittedly this is more time consuming, but will generate much better results.
5. When expressing opinions, they tend to be polarised
Whether you run a focus group or meet with users individually, there are only so many people with whom you can feasibly talk. That is why user surveys are so popular. They enable you to gather a statistically significant amount of data. But they come with problems if you are not familiar with interpreting their results.
Let's be honest; it takes a lot to make somebody complete a survey or provide feedback. Unless we are being incentivised to do so, we won't bother unless we have an unusually strong opinion. Nobody completes a survey to tell you that something is okay or adequate.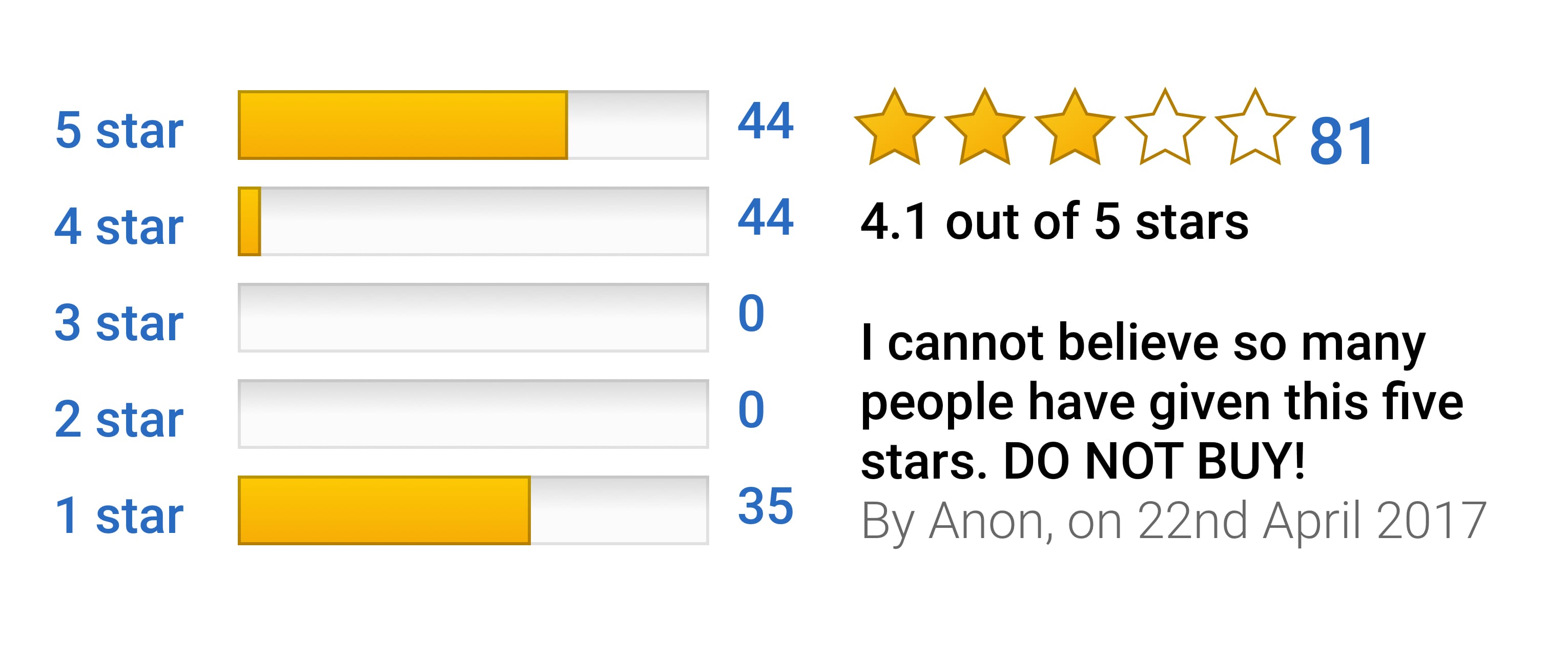 Because we only tend to provide feedback that is either strongly positive or negative, it means that survey results can be confusing if you are not familiar with interpreting them. It is important to bear in mind the results you see will give a stronger impression than the reality. Users don't love you or hate you quite as much as the data suggests.
Another example of these polarised reactions is seen when you make a significant change.
6. We react badly to change
People don't like change. Change brings with it risk and danger, at least as far as the lizard brain is concerned. Also from a user interface perspective, change disrupts people's workflows. It is unfamiliar and confusing.
That is why there is always such an outcry when Facebook or Twitter update their site. People react badly to something they use so regularly. In fact the more somebody uses something, the more they are likely to respond negatively if you change it.
That presents an interesting conundrum for us as web designers. In our attempt to attract new users we may wish to improve the website. But in doing so, there is a danger that we upset our existing users. Worse still, this inevitable negative reaction can discourage clients from embracing change themselves, or even lead them to the conclusion that you as a designer have done a bad job.
Fortunately, the solution to this problem is a simple one; do nothing. At least, don't rush into fixing the areas of criticism immediately. Given time most users will adjust to the new interface, and you will see complaints radically drop off. However, if that does not happen within the first few weeks, there may be legitimate concerns that need addressing.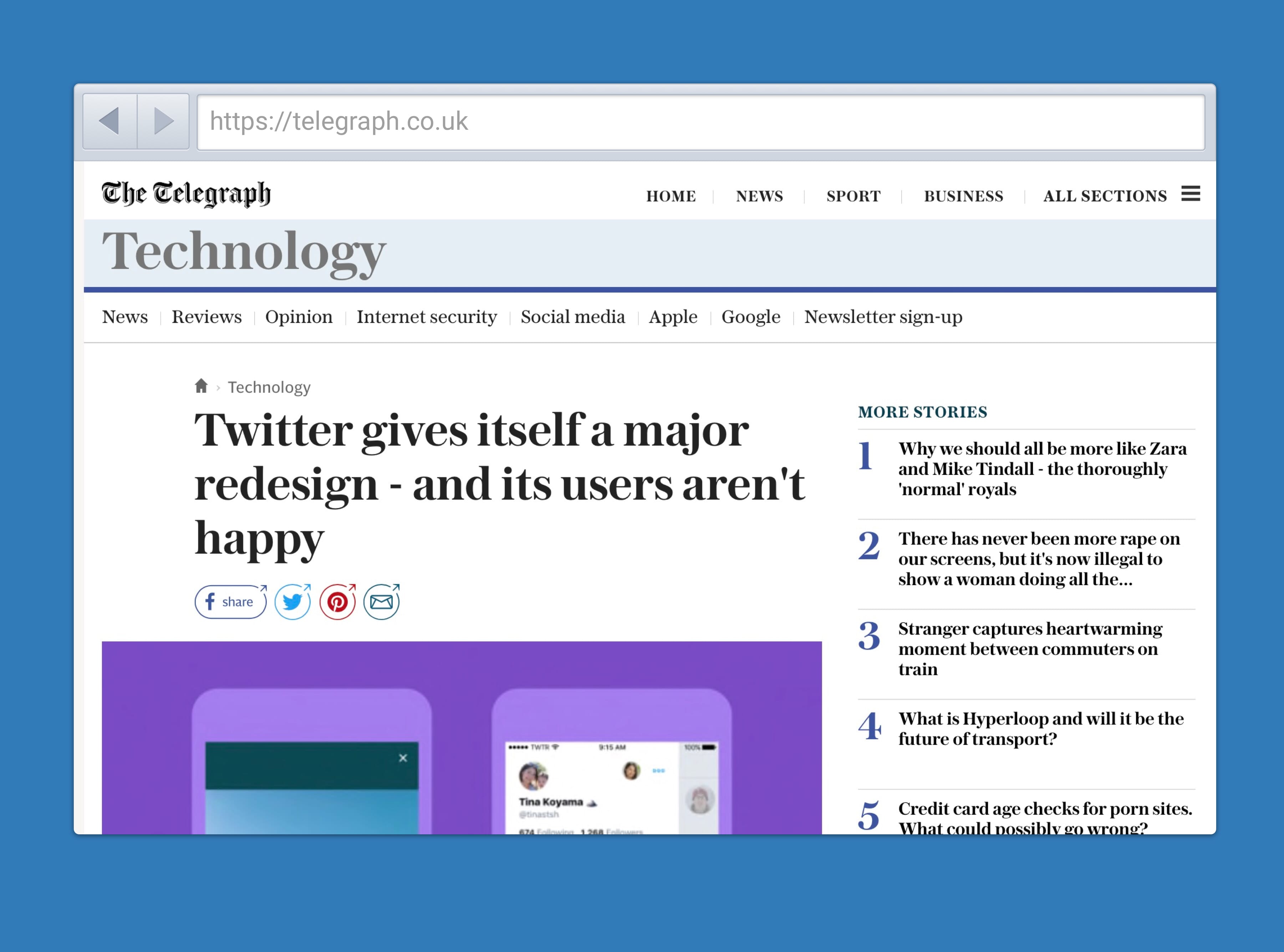 I would also recommend warning your client and other stakeholders to expect an adverse reaction when you launch changes. That will help prepare them and give them the courage to hold firm for at least a few weeks.
Dig a little deeper
Whatever you do, do not allow this blog post to discourage you from carrying out user research and usability testing. These are both vital tools for improving the quality of our offerings and focusing our clients and stakeholders on user needs.
Instead, my reason for writing this post, is to encourage you to dig a little deeper into users motivations and thinking. To look below the surface of what they say and understand what is motivating them. Only then will you create truly exceptional digital services.