Web Design Trends for 2021 - Live Webinar Recording
Update: View the recording of this panel here.
Being on the cutting edge is everything in the world of web design. And with increased attention on digital properties, building a website that looks – and functions – ahead of the competition makes a huge difference.
On Tuesday, January 26, we're hosting a live recording of our next Agency Panel webinar – a deep dive into the web design trends set to drive creative in 2021. And we'd love to have you in the audience!
Hear from creative leaders on what the next generation of the web's best sites are poised to look like. And start incorporating this year's most eye-catching trends before the rest of the world catches up.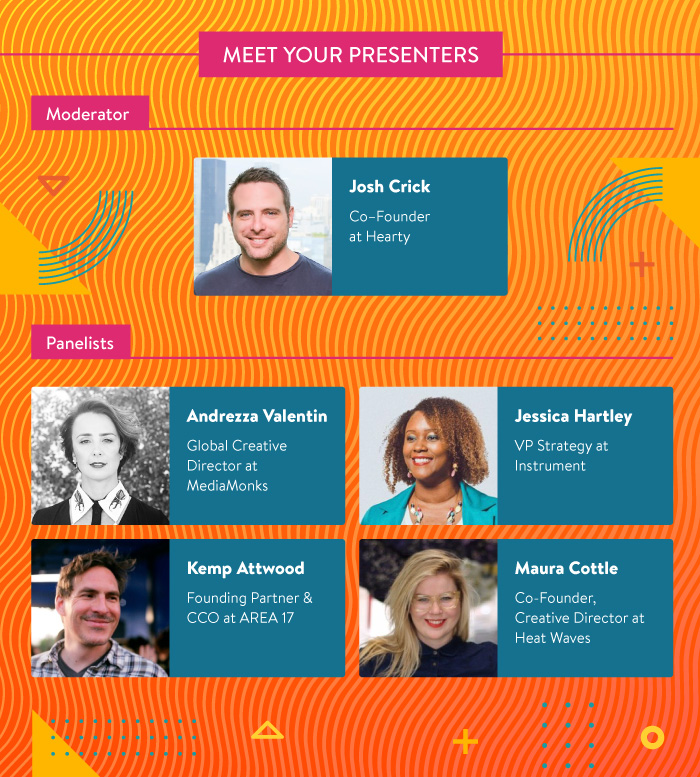 January 26, 2021
11-11:45 a.m. (PT)
Giving Agencies the Tools They Need to Succeed
Media Temple has long been a promoter of the creative and agency community whether through events, community activities, or our Agency Partner Program. Always feel free to reach out to us about ways we can support your agency.