The Latest in Creative Technology - Live Webinar Recording
Update: View the recording of this panel here.
A creative technologist is the agency's "mad scientist."
These folks lay the ground for visionary ideas, exploring the full potential of technologies while integrating into the practical creative and production process. They prototype, test, change, and implement adventurous projects that might not yet have best practices established.
And this uncharted territory offers big opportunities to stand out from the crowd.
On Thursday, March 18, we're hosting a live recording of our next Agency Panel webinar – a deep dive into creative technology in 2021. And we'd love to have you in the audience!
Get insight directly from creative technologists on the forefront of innovation. And start incorporating tomorrow's big ideas into your own explorations.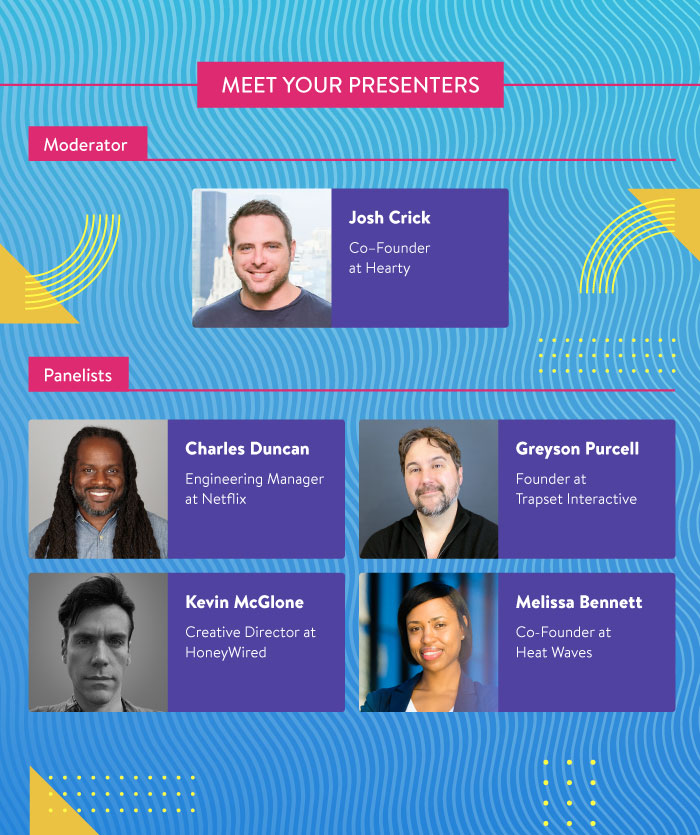 Thursday, March 18, 2021
11-11:45 a.m. (PT)
Giving Agencies the Tools They Need to Succeed
Media Temple has long been a promoter of the creative and agency community whether through events, community activities, or our Agency Partner Program. Always feel free to reach out to us about ways we can support your agency.