Upcoming Webinar: Rethinking Holiday Campaigns in a New Era
No secret: The holiday season accounts for an outsized portion of many brands' revenue goals. The competition is fierce, the sale events are numerous, and the ad campaigns are big.
What should brands – and their agencies – expect in the unique circumstances of 2020 and a global pandemic? How are brands approaching their holiday campaigns in an era of lockdowns and social distancing? How can you ensure your work hits a chord with consumers when life feels so chaotic?
We've assembled a cross-industry panel to untangle the wires and shine some sparkling holiday lights on online retail's biggest season (ever?).
Whether you're finalizing your holiday campaign work or scrambling to help a client who had the holidays sneak up on them, there will definitely be insights to bring back to your team.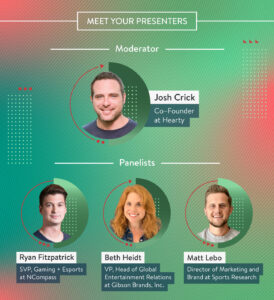 September 29, 2020
11-11:30 a.m. (PT)
Giving Agencies the Tools They Need to Succeed
Media Temple has long been a promoter of the creative and agency community whether through events, community activities, or our Agency Partner Program. Always feel free to reach out to us about ways we can support your agency.