7 Web Design Trends for 2022
New web design trends are always emerging and being adopted by web designers, making web design an ever-evolving discipline. Here are the 7 new web design trends that you should consider this year. 
Very Peri color schemes
Every year, the color experts at Pantone announce a 'Color of the Year'. Their choice of color is informed by their research into emerging trends around the world, in all sorts of sectors from fashion to economics. This year, the Pantone Color of the Year is Very Peri. 
Pantone said: "As we move into a world of unprecedented change, the selection of Very Peri brings a novel perspective and vision of the trusted and beloved blue color family, encompassing the qualities of the blues, yet at the same time with its violet, red undertone, Very Peri displays a spritely, joyous attitude and dynamic presence that encourages courageous creativity".
 

In-built emotion
This year, it will no longer be enough for sites to show and tell. The best sites will also make people feel. They will excite, delight, amuse, calm and enamor. They will evoke lust, passion, desire, ambition and aspiration. 
The website for French creative agency Artisan d'Idees is a great example of how a website can elicit emotion. The homepage for this website has the drama of a movie trailer, inspiring amazement, wonder and a desire to find out more about the company and the services they offer.
 
Site soundtracks
Music is a powerful thing. It can impact both mood and behavior. So, it's understandable that more and more web designers are creating sites that harness this power, making it a very interesting web design trend this year.
This year, music will become less of an afterthought in web design and more of a key consideration in the design process. Web designers will also begin thinking more in terms of site soundtracks instead of site sound effects. If you ever decide to implement this trend, just make sure to make it clear how visitors can turn the sound off if they don't like it. 
Check out these sites with integrated soundtracks: Wayfinder and OkOK.
 
Gallery walls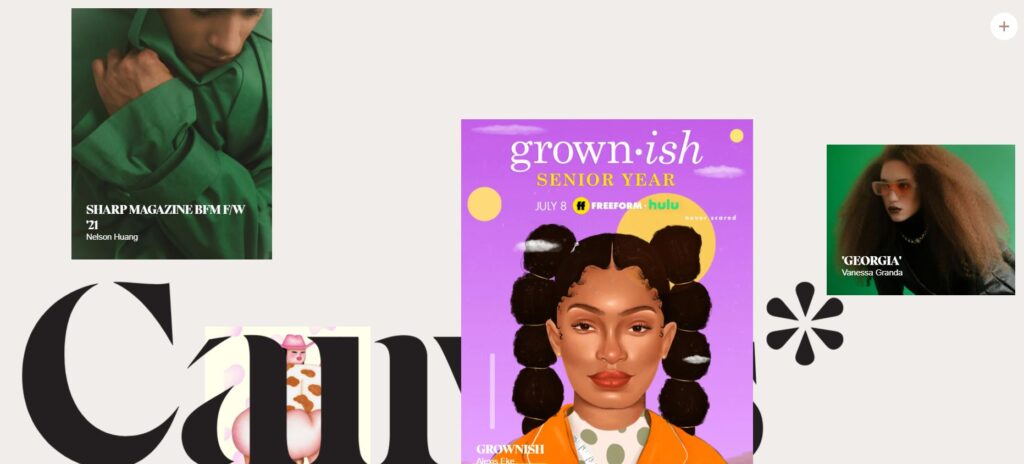 Websites that present content as if it were hanging in frames on the wall of a gallery have been popular for a while. This popularity should continue throughout the year. 
Here are a couple of examples of sites that do gallery wall design really well: 
Glassmorphism
Glassmorphism is the newest trend that emerged in the user interface of brands such as Apple, Microsoft, and Dripple. It is the use of design effects that make it look like a web page contains glass or frosted glass elements. This effect makes elements on the page look semitransparent and adds a sense of depth to a page. This article by Business of Aps goes into more detail about this new design trend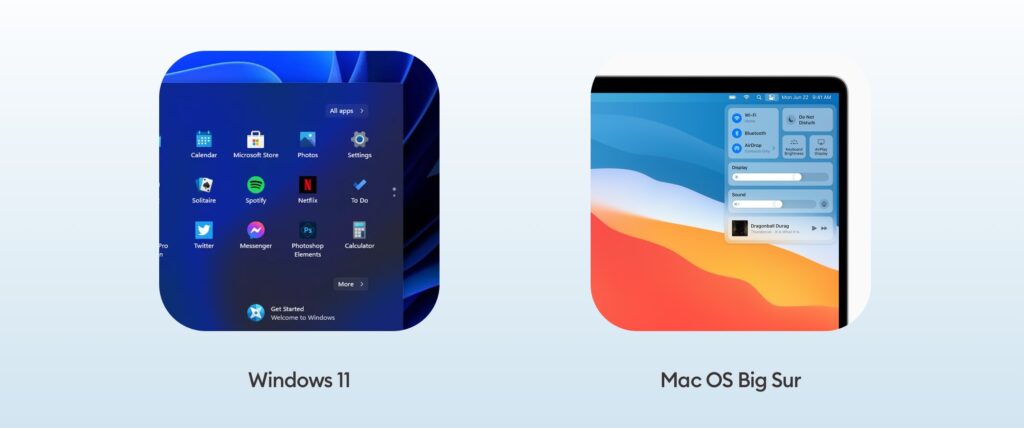 Monochrome
Black and white websites have been popular for a while, and it doesn't look like they're going to fall out of favor in 2022. The following sites use animation, scroll effects and unexpected splashes of color to make their monochrome websites even more impactful. 
Experiential sites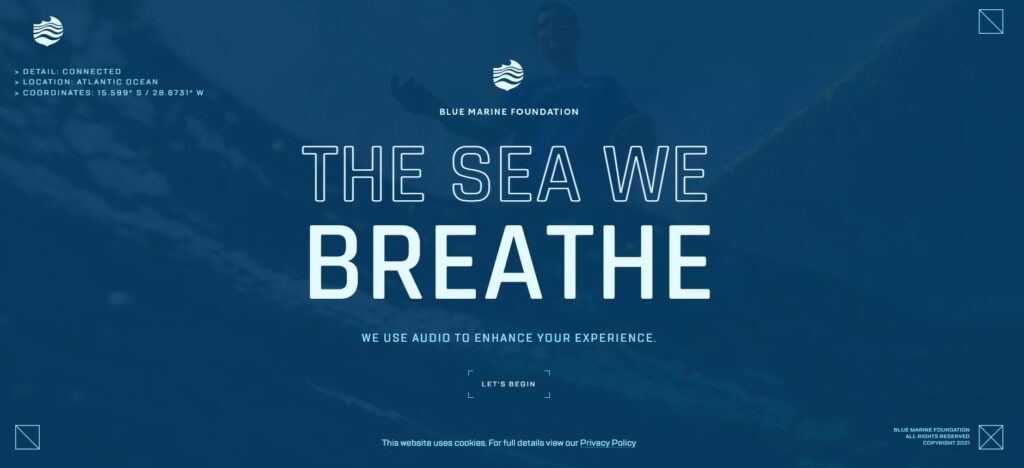 This year, web designers will keep tearing up the UI rule book as they build experiential sites. In experiential sites, visitors must go on a journey to learn about a certain topic or product. Navigating these sites involves everything from a sort of digital scavenger hunting to riddle solving. 
Take the website for the Blue Marine Foundation, a charity dedicated to restoring ocean health, for instance. Navigating through this site is a little like falling into a story book. Visitors are accompanied during their time on the site by a narrator. They traverse from page to page by 'catching currents' that visually transport them to the next web page. Once there, scroll effects make them feel like they are swimming to find the next tidbit of information. 
The website for Gucci's perfume Flora is another great example of an experiential site. On this site, visitors can explore an animated pink house, its garden, and a nearby beach to uncover hints about what the fragrance smells like.