6 Web Design and Development Awards Worth Applying For 
Whether it's in your personal or professional life, it's great to be recognized for a job well done. Agencies who come through and deliver on promises by delighting their clients deserve recognition as well. 
Applying for awards is a powerful way to formally take stock of your achievements, keep up with industry trends, and reinspire your team. Awards are also one of the most underutilized opportunities to garner industry recognition for your agency. 
We've rounded up six such opportunities for you below.  
Types of Web Design Awards
Some web design awards have been around for decades and some are in their first few years. Not only do award competitions recognize outstanding achievement, but they also highlight web design and development trends many agencies can learn from.  
Many competitions are known for recognizing recipients for specific categories—everything from best user experience and gorgeous CSS design to best newcomer and sustainable techniques and strategies that transform mainstream culture. Take a look at the categories below to see which is the best fit for your agency. 
Best User Experience
Creative designers and developers are redefining the way businesses operate online and interact with users. For agencies excelling in user experience, these three awards are definitely worth applying for. 
Cannes Lions Creative Business Transformation Award

Cannes Lions Creative Business Transformation Award focuses on "powerful brand currency of intelligent customer journey and immersive experiences."  Entries should highlight, among other things, creative and transformative change achieved as operations and customer experiences are reinvented. The award is based on a weighted criteria: 30% strategy & process; 35% experience & implementation; 35% business results & impact.  
ENTRY INFO
Deadline: Entries typically open in October with final deadlines in April
Entry Fees: Depending on the submission date, fees range from £755 to £1150
The Shopify Commerce Awards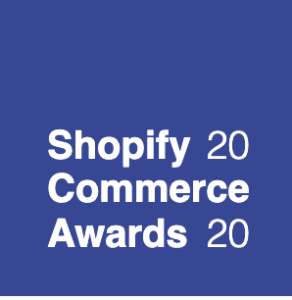 The Shopify Commerce Awards recognize "the best in development, design, and innovation in the Shopify ecosystem." Innovators recognized by this award are those who solve user headaches with unique and effortless experiences. If you bring products to life for your clients and think you tell the best product story, this web design award is for you.  
Previous winners have been recognized for Best Custom Storefront, Best Custom Product Page, and Best App User Interface.  
ENTRY INFO
Deadline: Entries typically open in the fall with winners announced in April
Entry Fees: Free but you must be a Shopify Partner or Developer to enter
CSS Design Awards
If your agency is pushing the envelope in terms of UX and UI, this web design award is the right one for you. If you're a smaller operation, the CSSDA is also a good opportunity since this competition will pit you against similarly sized outfits.  Founded in 2009 and launched in 2010, the CSSDA levels the playing field to ensure solo freelancers, studios, and agencies all have a chance to be recognized. 
Website of the Day and other public awards for UX and UI are reviewed by international industry experts and then upvoted in the public domain.  
ENTRY INFO
Deadline: Categories are always open. Winners announced in May. 
Entry Fees: $50 per site submission
Social Media Branding
Shorty Awards

The first of its kind, the Shorty Awards recognize agencies who excel in social branding of influencers, brands, and organizations on social media platforms like Facebook, YouTube, and TikTok. Constantly recognizing new forms of media and in its 13th year, the Shorty Awards offer several categories that include AI, Animated GIFS, Call to Action, Data Visualization and more. 
The audience and previous honorees include notable public figures like Taylor Swift, NikkieTutorials, Michelle Obama, DJ Khaled, and Rebel Wilson. 
ENTRY INFO
Deadline: Entries typically open in the fall with winners announced in April
Entry Fees: $399-699 depending on submission timing
Best Newcomer
Ad Age Newcomer of the Year

With entrepreneurialism on the rise, new agencies are popping up in the industry all the time. Partners leave big agencies to break out on their own and freelance co-ops are surprising many. So this new category shouldn't be too unexpected.  
A prestigious award from Ad Age, the "Newcomer of the Year" awards "the best and the brightest of startups in the agency world." To be eligible, you've got to be 18 months or younger and prove that your agency is not only creative, but that your client list is growing. 
ENTRY INFO
Deadline: Entries typically open in the fall with final deadlines in April and winners announced in June
Entry Fees: $295
Sustainability and Transformation
One Show Sustainable Development Pencil

Some awards recognize teams who strive to better the world. One Show is one such award ceremony. Produced annually by The One Club for Creativity, One Show is a global awards show for advertising, design, and digital marketing. It focuses on "the creativity of ideas and quality of execution." 
With a reputation for honoring groundbreaking ideas, One Show awards highlight some of the most remarkable minds in the industry. 
While One Show also awards agencies in a number of other categories such as Best of Discipline, a few awards offered by One Show give a nod to sustainability like the Sustainable Development Pencil award.  
The Sustainable Development Pencil rewards teams that strive to improve the world and contribute to securing a sustainable future for all. 
According to One Show, The Sustainable Development Pencil is awarded to work that: 
Proves to have a sustained and measurable impact over time

 

Is scalable by other brands and/or places

 

Changes behavior in addition to raising awareness

 

Involves a strategic partnership

 
Previous winners include We Believers in NYC who, together with Salt Water Brewery, launched a campaign for Six Pack Rings which launched the first alternative to plastic six pack rings. A byproduct of the brewing process, the product is compostable, digestible, and biodegradable for marine wildlife.  
ENTRY INFO
Deadline: December 31
Entry Fees: Fees received by the entry deadline range from $425-$975.
Planning Your Award Applications
Awards provide enormous value for agencies. According to a Podium survey of consumers, 82% of those taking part admitted being influenced by awards when choosing services like those that agencies provide. So awards are great when it comes to securing more clients. But you probably knew that already. Sure, there is value in winning the award, but it's not just the destination. The journey matters too. 
As you plan your award, you slow down to take stock. Your internal teams receive recognition and become motivated to keep producing high-quality work. 
For agencies who don't think they're ready to submit, there is no time like the present to begin preparing for next year. Learning about awards is an important first step to see how you measure up to your competition. Along the way, you will identify awards that fit the personality and profile of your agencies as well as opportunities for web design and development improvement.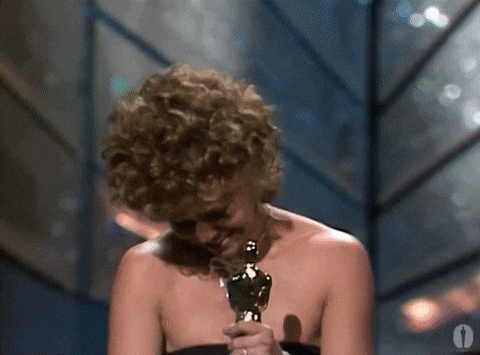 Partner with Media Temple for Your Hosting Needs
Take the first step today. At Media Temple, we're dedicated to helping you do what you do best by handling the technical aspects of web hosting for you. With our Agency Partner Program, Media Temple is helping agencies better support themselves and their clients. Learn more about how your agency can benefit from the program today.