WordPress Developer's Choice: Elementor with Astra 
As the most popular CMS for the seventh year running, WordPress is easily one of the most valuable online resources in website creation. The company currently powers more than 60% of the CMS market, and current statistics show that a staggering 500 new WordPress websites are built each day. 
This acceleration over the years is undoubtedly propelled by the use of page-builder plugins, where almost anyone can have a website up and running in a very short amount of time. Trends like this prove to developers that non-technical clients simply want to be able to add new content, or even adjust existing content on their website, without having to call and pay a professional every single time.  
As a certified expert WordPress developer, the revolution in page builder improvements has me using one particular plugin and theme combination over and over again in my design work — the Elementor page builder and the Astra theme. 
For developers, the efficiency in the development process with Elementor and Astra is unmatched. Clients are able to handle simple design changes like swapping images or altering text colors, while developers are free to focus on brand customization, performance and SEO, and maintenance — services that clients absolutely need a professional for. 
Of course, page builders aren't for every client. But the deliberate decision to team up Elementor and Astra on select new builds has brought amazing efficiency and dependability to my workflow. Additionally, clients save valuable time and money, can be empowered with creative control for the entire future of their website, and avoid the major inherent challenges of most page builder plugins. 
Historical Problems of Page Builders
Drag and drop page builder plugins have been around for some time. But since their introduction, there has been little agreement among developers on whether these tools are actually more useful or harmful to users and professionals. 
Historically, websites built with page builder plugins can be difficult to transition or grow from, come with glaring performance issues, and have a greater risk of slowing things down. Behind the scenes, non-technical users would often get greedy with features, not realizing the mess they're leaving underneath their complex design. These designs could slow performance down so much, you might as well consider not having a website at all. 
Bloated Code/DOM
One thing most developers can agree on is the greatest drawback to using page builder plugins is the lack of control of the code. Page builders in the past have not had to adhere to any kind of coding standards, and thus create a lot of nested HTML and non-semantic code. With no real control over the cleanliness of the code, non-technical users can find themselves in a bind when too many of their perfectly hand-selected elements fail to work together efficiently. 
Poor performance and SEO
Additionally, all of that extra code heavily impacts performance. More code, means a greater demand on your web server, which typically means a slow website, which is bad news for SEO.  
Lock-ins to themes
Lock-in problems are when users are forced to continue using a specific theme because their data would be lost if they switched to something else. With proprietary page builders (meaning page builders that are bundled and limited to a specific theme), making the switch to another theme becomes much more work since all of the content created within a proprietary page builder needs to be redeveloped. The issue is that the proprietary builders do not play friendly between themes so changing themes leaves the site completely unusable/unreadable. On the bright side, Elementor does not have these same cross-theme-compatibility issues. 
Run-ins with WordPress updates
Ignoring WordPress updates for extended periods of time, or even rushing to update too quickly, can create serious compatibility issues for some plugins and themes. Websites using outdated tools that have been abandoned by their creators are not optimized for newer software versions and are more likely to cause problems.  
Why Elementor 
Solves All That
Even with the inherent headaches of page builders, it's often overlooked just how far they have come in only a few years in terms of functionality and performance. Elementor has risen up the ranks of WordPress page builders, now claiming more than 5 million users. And I'm willing to bet that's due to its combination of UX best practices and a performance-focused approach to building its code.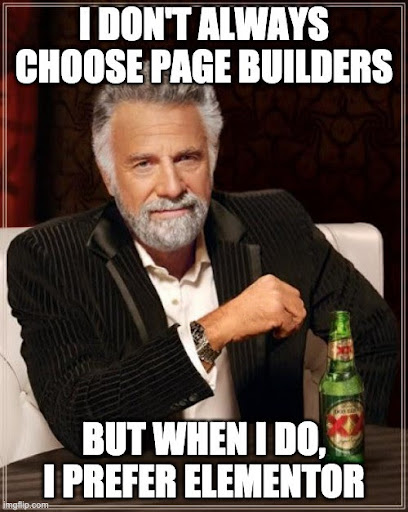 Built with performance in mind
While some page builders are the cause for slow websites, Elementor is not one of them. According to this analysis on various WordPress page builders, Elementor doesn't appear to negatively impact page load. Per Pingdom data, it received a cool B (89) performance grade, and had a 489ms load time, which is considered faster than 97% of tested websites. 
As a longtime WordPress developer, I've seen great grades suffer over time. What gives me confidence in Elementor for the long term is its dedicationed to being the most SEO-friendly page builder out there. Its five–track plan to further improve performance in 2021 includes lazy loading features like optimized asset loading. These features help speed up your website performance by only loading the assets necessary for each page.  
Elementor's out-of-the-box configuration is well optimized for WordPress which is a great first step. With some additional time spent on performance optimization I've been able to achieve performance scores of 100/100 (via GTMetrix) for static-content websites, as well as scores into the high 90's for WooCommerce websites many times for my clients.  
No more bloated code or theme lock-ins
Features for All
Looking at the landscape of page builders, I've found Elementor has the largest library of content elements, tools and templates, complete with a live preview area so all changes can be viewed in real-time.
The Most Noteworthy Features: 
90+ drag-and-drop content elements to choose from with instant editing ability – images, testimonials, buttons, headings, etc.

 
300+ home/landing page templates available 

 
Detailed layout controls allowing users to place elements 

exactly

 where they want them

 
Preview designs on different devices like mobile, tablet or desktop without ever leaving the interface

 
Full revision history and easy undo/redo features

 
Marketing and promotional tools, including social media integration

 
For Developers: 
Templating tools to replicate and quickly re-create your favorite pages/block designs, which can be imported/exported between websites

 
Leaves behind 100% clean code, should you ever choose to deactivate the plugin

 
Never locks you into a theme

 
A short learning curve to teach even the least technical clients

 
You can find the full list of Elementor and Elementor Pro  features here.  
The page builder is only one piece of the equation when I'm looking to build quality sites quickly. A flexible WordPress theme adds a lot of efficiency in determining the look of a site build. 
Enter, Astra
The right WordPress theme allows me to get the right look for any client without having to learn . Astra is so adaptable within Elementor that websites can be up and running in no time. For developers and non-developers alike, it is indeed the's something like a needle in the haystack of endless themes available. 
Astra was created to integrate seamlessly with Elementor. It's fully compatible with Elementor, and their starter theme (sample data) installs are neatly bundled together. This saves time in the initial setup process. 
Just as important from my perspective: With more than 150 pre-built, ready-to-import 'Starter Sites' in the Astra library for clients to choose from, developers don't have to reinvent the wheel and re-develop every website from scratch. With a little customization and rebranding, clients can have a fully functional, modern website in record time.  
Pricing
It's unrealistic to think that every client will have a budget or the timeline for a brand new, custom website coded from scratch. But small budgets shouldn't have to mean cheap design.  
Typically, you have to pay to get top-tier solutions, but not in the case of Astra and Elementor, which both have free versions available. This means entry-level clients (or at least those clients with entry-level budgets) who need to save money, still have access to some of the very best WordPress tools available today.  
While the majority of the most coveted features are available in their respective free versions, the additional support tools alone are worth the splurge to upgrade to Pro. It's not a bad idea to include these licenses in your new-build bundles for clients so they never have to worry about licensing on their own.  
For clients who do want to purchase their own single–site licence, Astra Pro is $47/year, or $249, lifetime. A single–site license for Elementor Pro is $49/year, and $199/year for up to 25 websites. Both offer larger packages and agency bundles, as well as money-back guarantees. 
In Summary
With the power that modern page builders like Elementor in everyone's hands, it is now easier than ever for non-developers to create better-than-decent web pages without having to write a single line of code.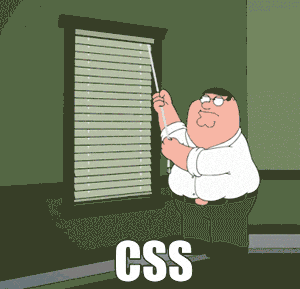 Having tested a bunch of page builder solutions, I've found that Elementor is one of the easiest to use tools out there, and is sure to help any client feel like they're capable of being a designer on their own accord — even if they're just changing font colors.   
For WordPress developers like me, the builder's existing library of templates has something for any type of client to start from, so I'm not left to pull rabbits out of my design hat over and over again. Pairing Elementor and Astra for the right client projects has allowed me to become a more efficient developer. It has helped streamline my freelancing website development business more than I ever imagined. But please, don't just take my word for it, take Astra & Elementor out for a test-drive yourself and then let me know what you think.