Options for Live Streaming Video
Live video is a big thing these days. You can go live on YouTube. Twitter bought Periscope a few years ago to get in on live video. Facebook has live streaming. Amazon bought Twitch, which is focused on gaming but really can be used for anything.  Microsoft is in on it with Mixer, and there are other gaming-focused sites like Smashcast.
The tech world is all over it! It makes sense. It's fun and familiar. It can be good marketing. It can be educational. It can be important politically.
With that kind of buy-in from all the major tech companies, it's a ripe space for tech tooling. How do you do it? How do you do it well? What if you want to stream to multiple services?
I'm not an expert in all this, but I did some research and did a few live streams not long ago to acquaint myself. There are more options than I'm showing here, so if you're super interested in all this I'd encourage even more research. I'm intentionally skipping software that is focus entirely on gaming, as that wasn't my focus when looking around.
Lightstream
I found Lightstream pretty impressive. For one, it's free. I have no idea how that works. They must have a bunch of funding and will either fold or sell or something, but for now you might as well take advantage of it. Another perk: It all happens right in your web browser. You do have to install a little driver thing that allows it access to your video/audio locally, but otherwise you do everything in the browser.
You create "scenes", which are a combination of assets like your webcam, screens, and static graphics and text.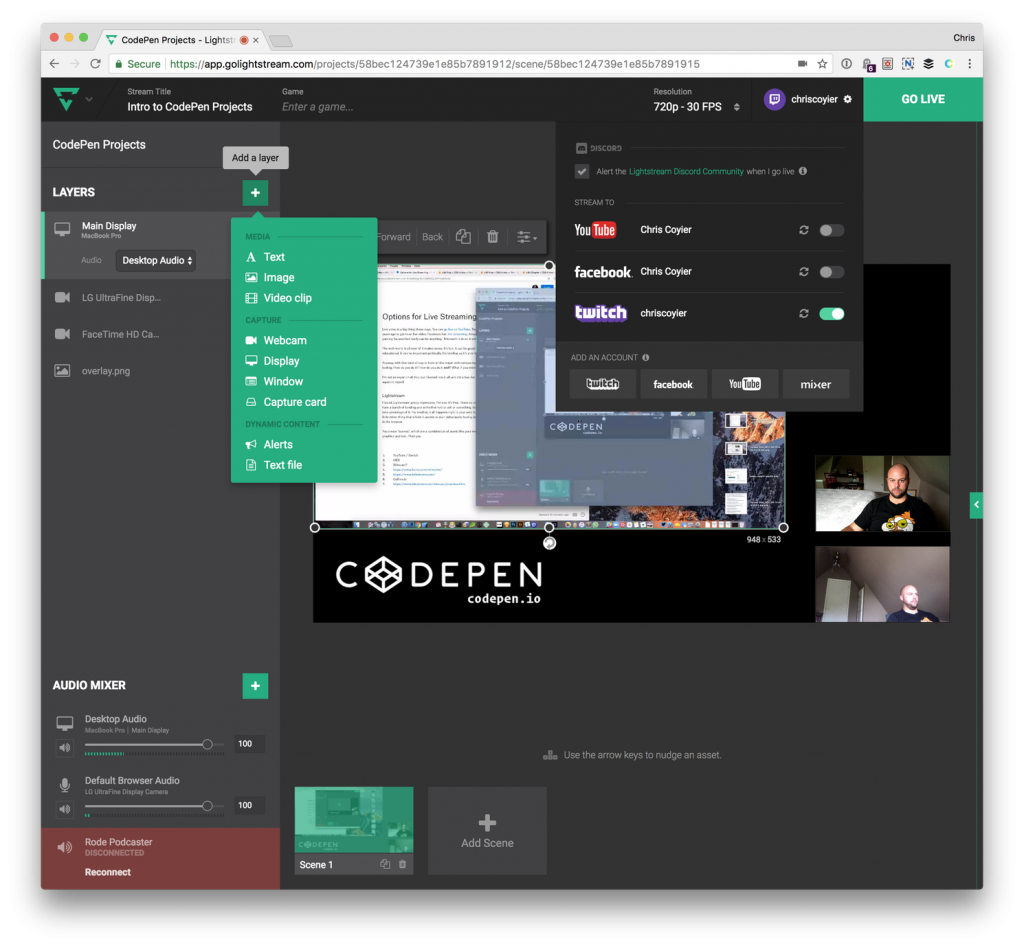 Then you blast out that scene to whatever streaming service you want.

Open Broadcaster Studio (OBS)
OBS is the only open source software in this category at the moment. The fact that it's a free cross-platform piece of software surely contributes to it's popularity! Paul Brown has a nice little walkthrough of it.
Used extensively within the Gaming/Youtubing/Twitching community, OBS allows you to set up a virtual TV studio, combine a variety of video, audio and image sources into one or several "scenes", and save them or stream them to the Internet.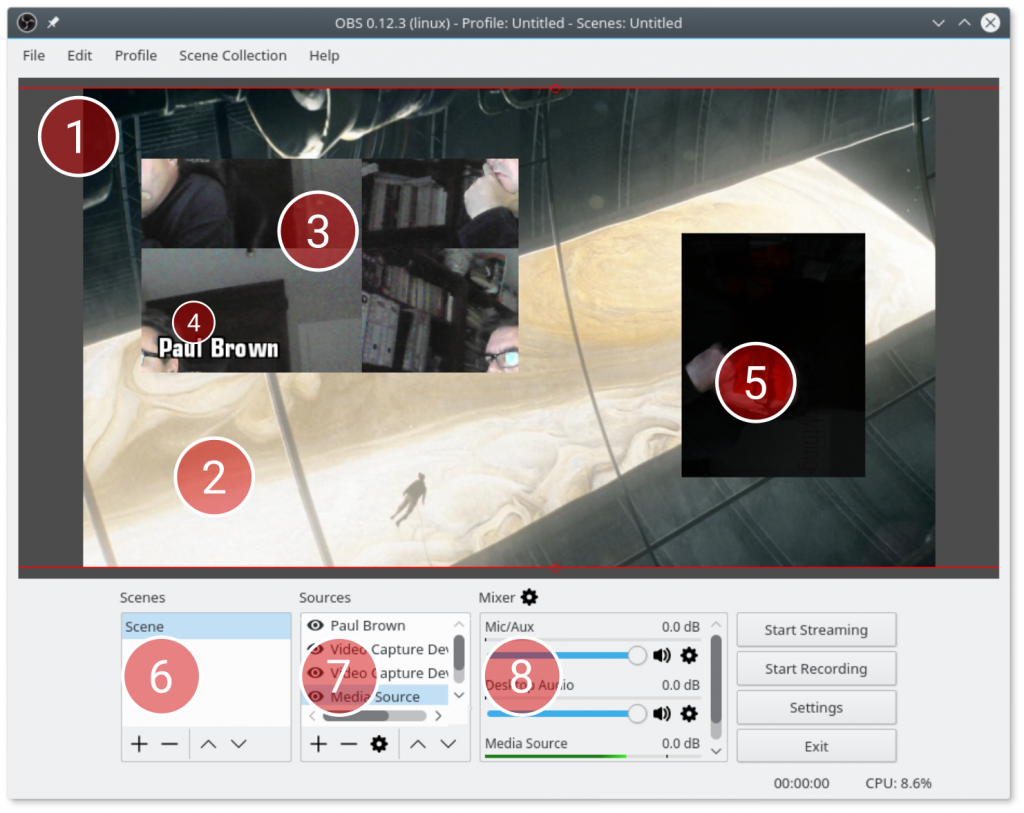 Wirecast
If you've ever done (or researched) doing screencasts on a Mac, you've probably run across Screenflow. I've used Screenflow a ton over the years and I can tell it's pretty damn nice. The makers of Screenflow, Telestream, also make a product called Wirecast that is for video streaming.

AirServer
AirServer kinda bills itself as an alternative to an AppleTV. With an AppleTV, you can use AirPlay to broadcast a computer screen to a TV. But you can't AirPlay a computer to another computer, which is what AirServer can do. But not only can it do AirPlay, it can broadcast to a Chrome Cast or Miracast as well.
It creates a video stream to do all this, which is how it does the live streaming broadcasting stuff.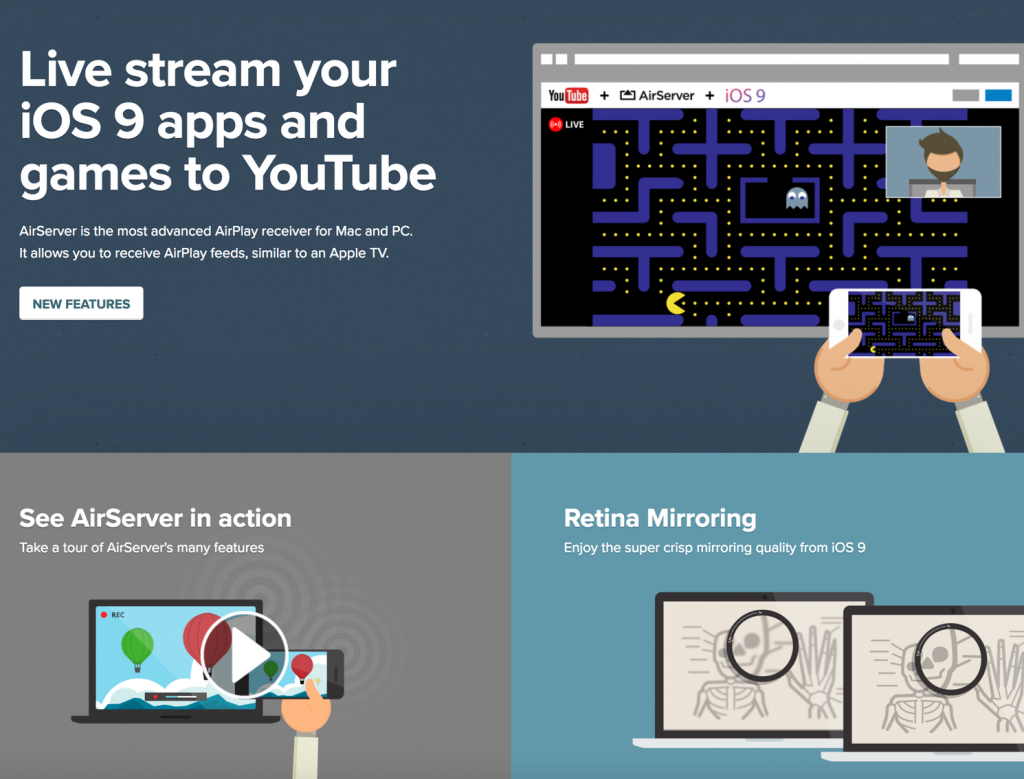 mimoLive
mimoLive is another option for all the scene creation and video streaming stuff.
Imagine if you had a full blown TV studio at your disposal. A studio, that would allow you to make TV like the big guys. With mimoLive on your Mac, such a studio is now within your reach. mimoLive is easy to learn and quick to master.
They have a bunch of interesting use-cases on in their showcase, like sports broadcasting (with overlays showing the score and time and such), video with incoming social media posts, group video podcasts, and a ton more.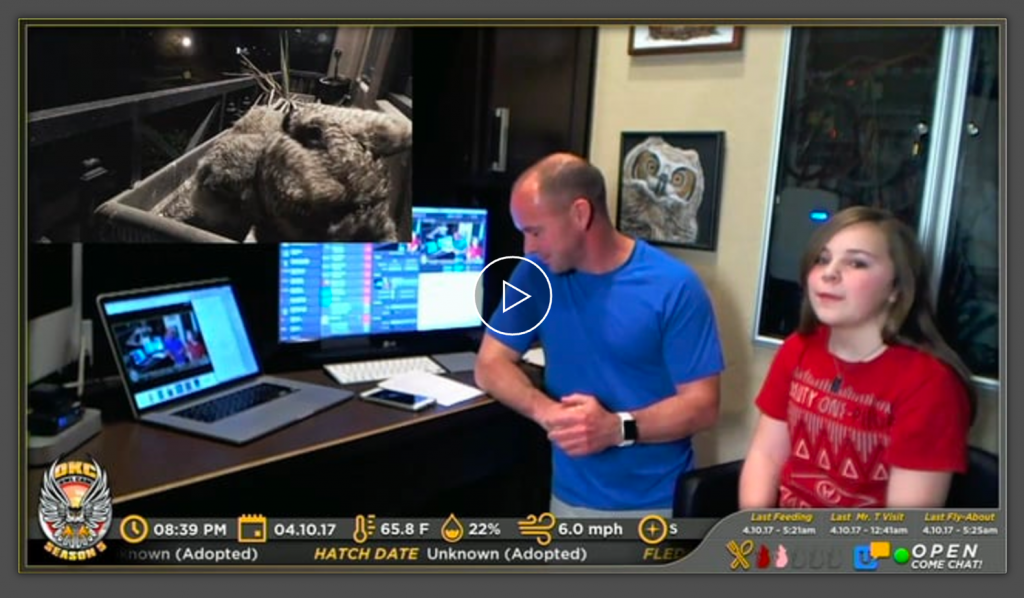 Caffeine
Caffeine looks to be a newcomer, offering their software as a pre-release (Windows only). It's gaming focused, but I imagine it can stream whatever, like all the rest of these. It has an emphasis on simplicity ("1 click streaming!"), social features (chat that appears right in the stream), and performance (only a one-second delay).

XSplit
XSplit realizes that a ton of live streaming video is gaming-focused, but not all of it! They actually have two separate pieces of software, to accommodate both sides. XSplit Gamecaster is for gaming streaming, and XSplit Broadcaster is the more generic studio software for scene creation.
A simple yet powerful live streaming and recording software that powers countless live streams and recordings around the world and is the perfect choice for producing rich video content.