The Second Media Temple Table Tennis Invitational Recap
Last Wednesday, March 25, 2015, creatives from all over LA flocked to Spin at the Standard Hotel for the second Media Temple Table Tennis Invitational. Neon-splattered tables became the battlefield for the single-elimination doubles tournament.
Just like for our first tournament, the participating teams went above and beyond with coming up with their respective costumes, with Slate Studios as the Driver(s) from Drive while Ron Wave Design broke bad as Jesse Pinkman and Walter White to cook up some ferocious shots against the Avengers. To almost no one's surprise, though, the California Adventure Club took home the Best Costume title with their inventive piñata costumes.
The competition fought for a final prize of a donation to TxT, a South LA tech nonprofit that encourages inner city teenagers to code, alongside some much-coveted Media Temple swag bags. With ambitious play, tremendous poise, and unrivaled teamwork, Search Business Group put on an excellent performance to repeat as champions. 
To all of you who could make it, thanks for coming! We hope you enjoy the pictures (you can see more on our Facebook page) and video below.
We can't wait to see you at our third edition! (Stay tuned…)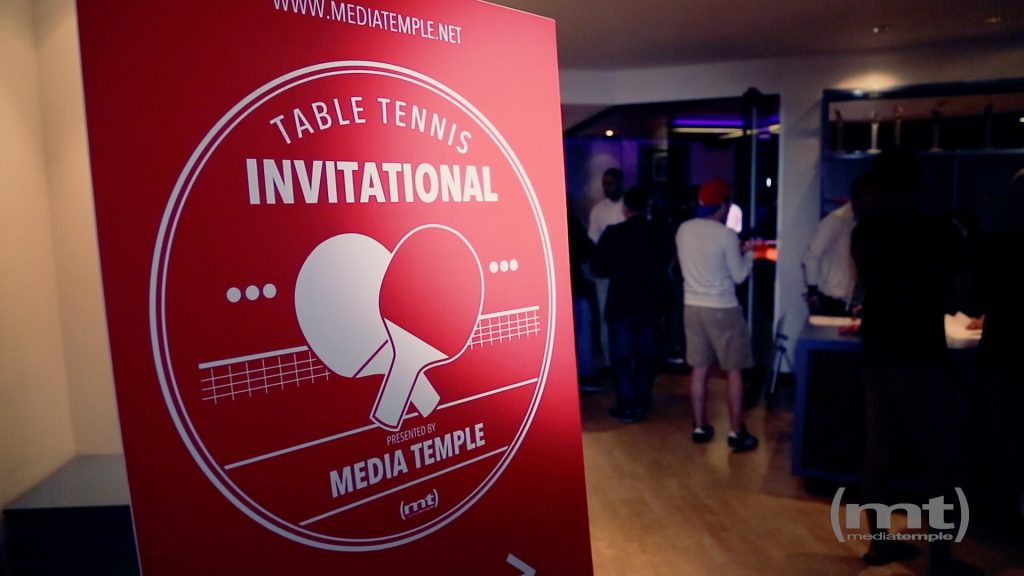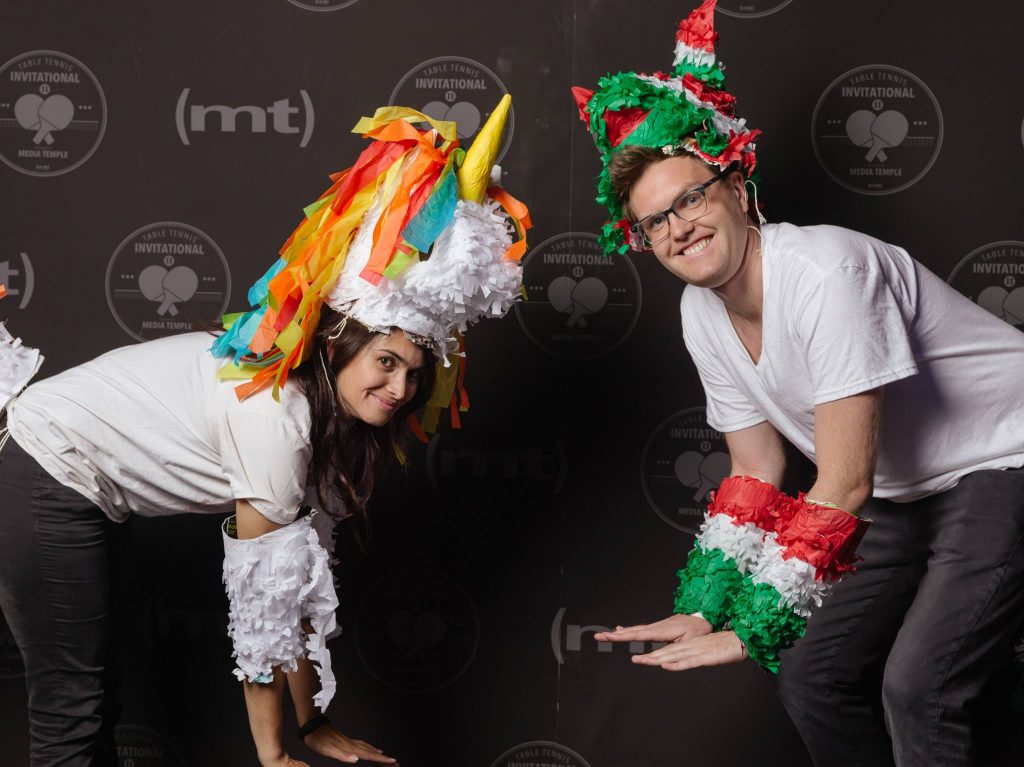 The Costume Contest Winners: The California Adventure Club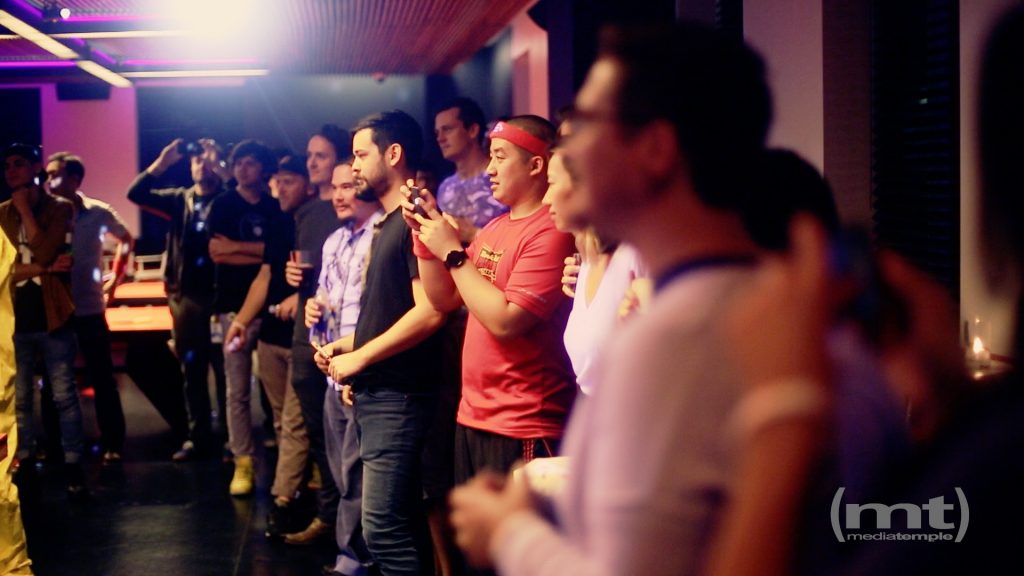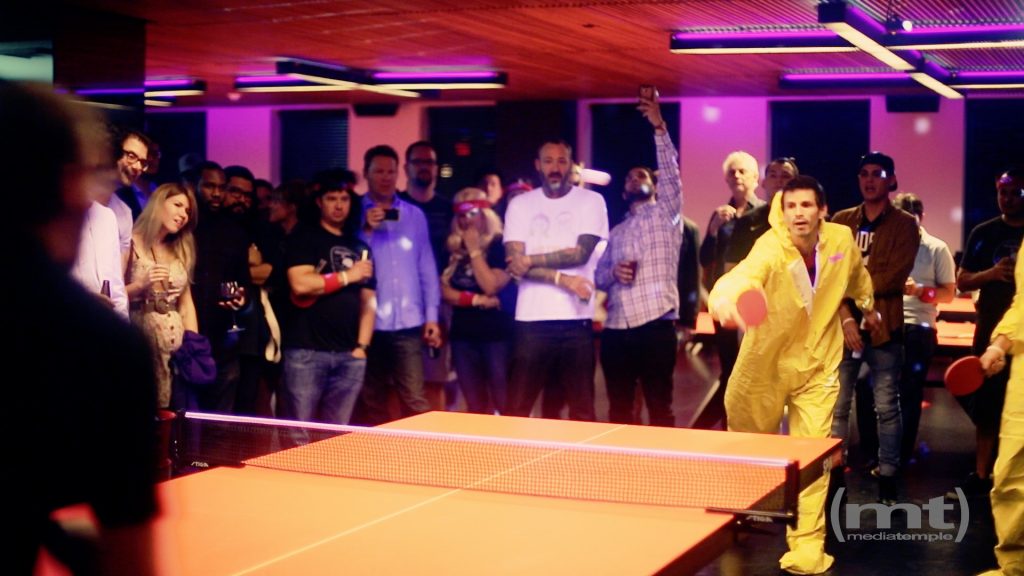 The competition begins to heat up!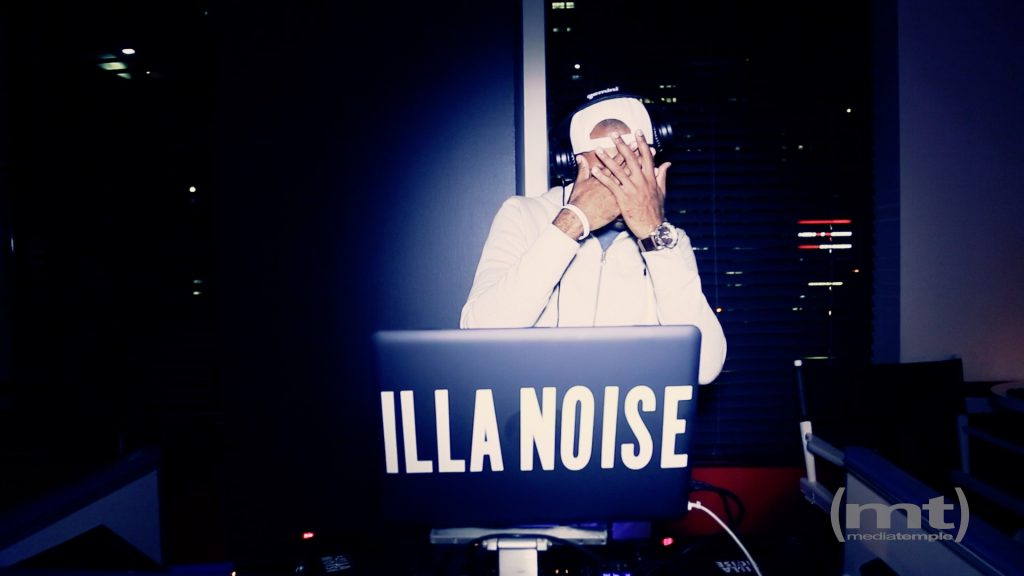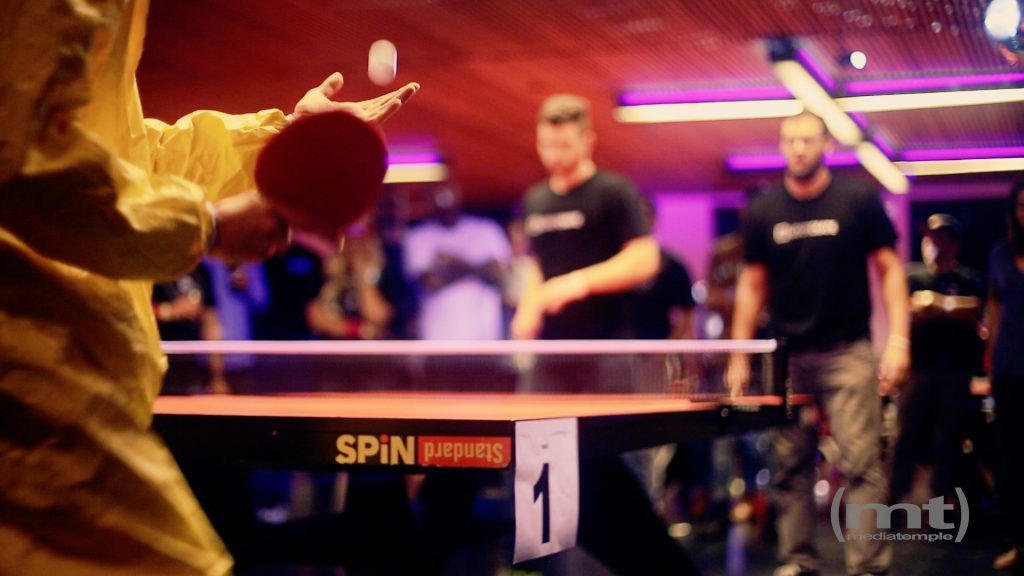 Ron Wave Design serves up the final shot against Loot Crate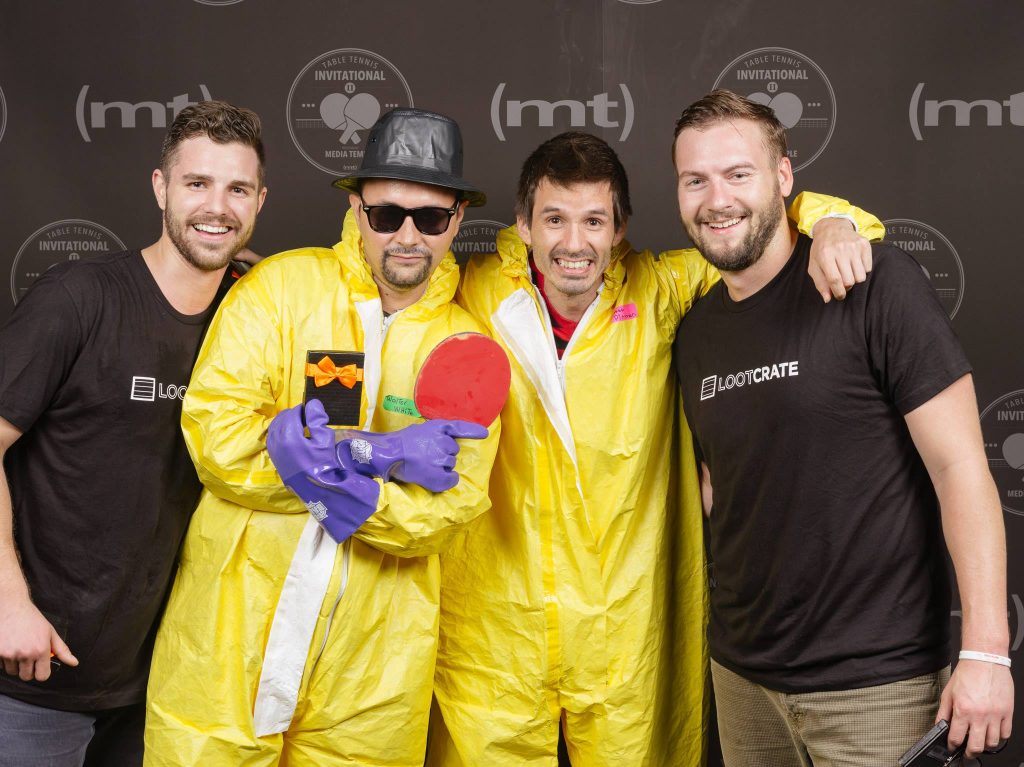 The winners, Ron Wave Design, and runners-up, Loot Crate