Media Temple's Inaugural NYC Table Tennis Invitational
Following the tremendous success of our first two table tennis tournaments in LA, we figured it was time to take the show on the road. Date: September, 15, 2015. Location: SPiN, Flatiron, NYC.
Over 150 people gathered to cheer the 64 teams competing across 17 tables at SPiN. Both the semifinals and the finals were thrilling matches, all requiring a tie-breaking game. The final table pitted our very own Creative Director and UX Development Manager against advertising agency 72andSunny's team in a winner-takes-all for the ages. Media Temple started strong, snatched the first game with a seemingly unstoppable front spin serve, but 72andSunny found the perfect counter to win the second game, and rode that momentum to a well-deserved victory in the final game.
To all the teams and friends that made it to the event, we thank you for making our inaugural NYC Table Tennis Invitational a great one! Check out some select photos below – for more, go to our Facebook page and feel free to tag yourself and your friends if you were there!
Stay tuned as our next installment may be coming to a SPiN near you…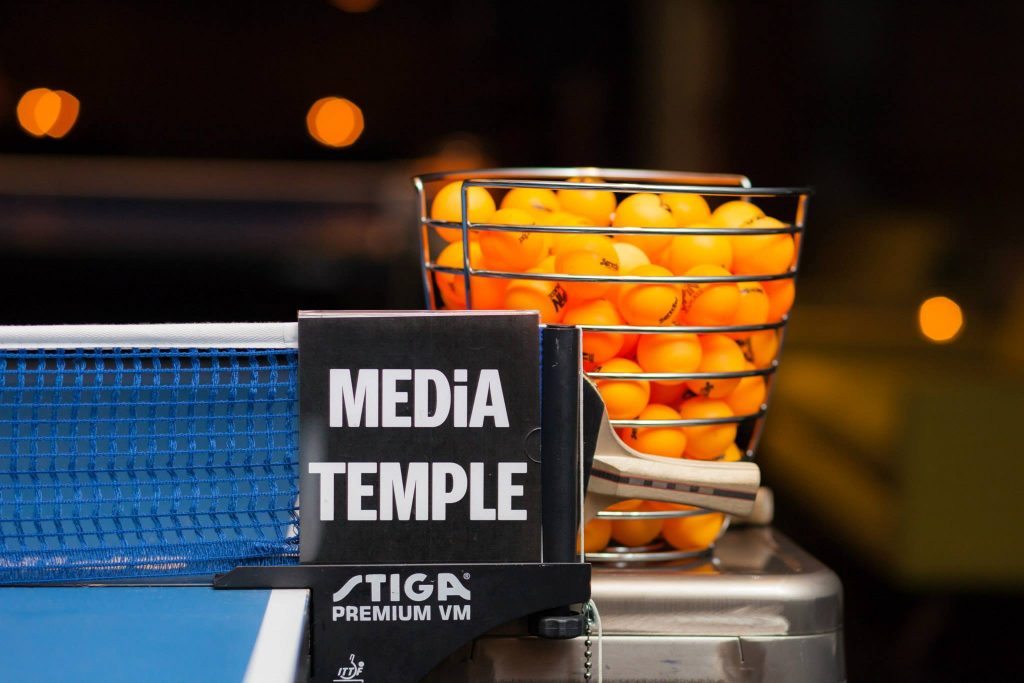 The competition begins.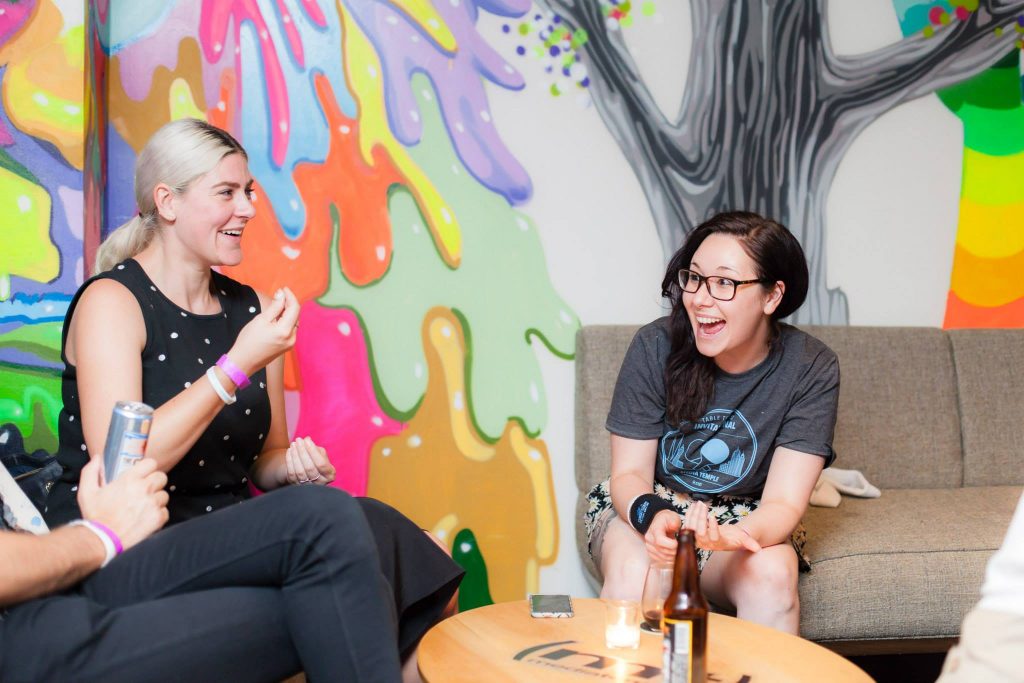 Our cheerful onlookers!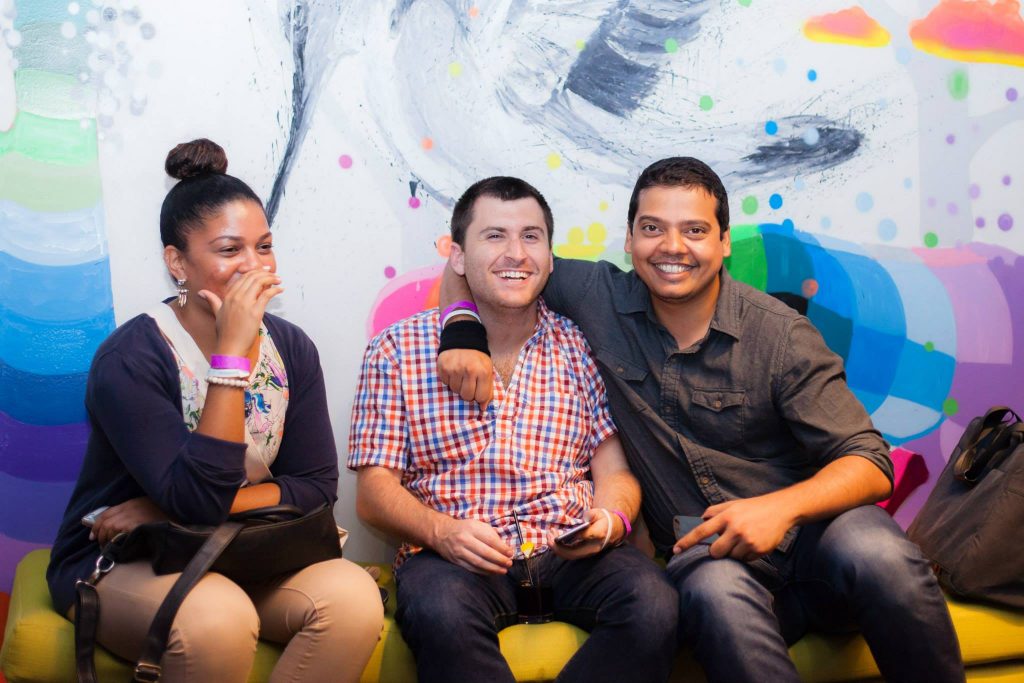 Good vibes had by all (and what's so funny?)!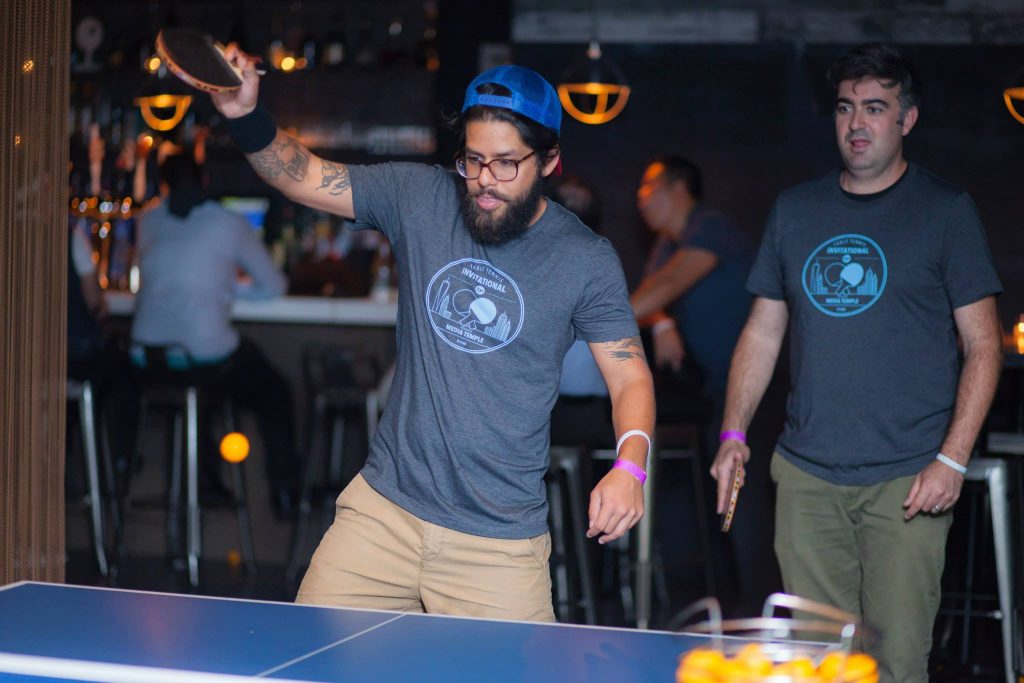 Our Creative Director and UX Development Manager on their way to the finals.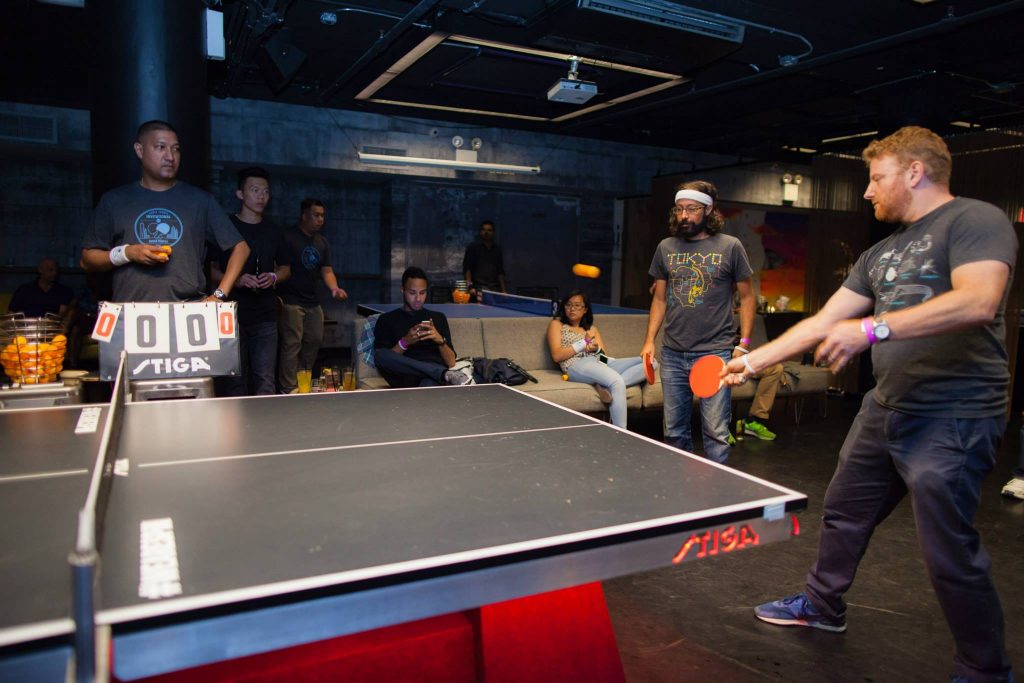 The Maptote team with an excellent volley in the semifinals.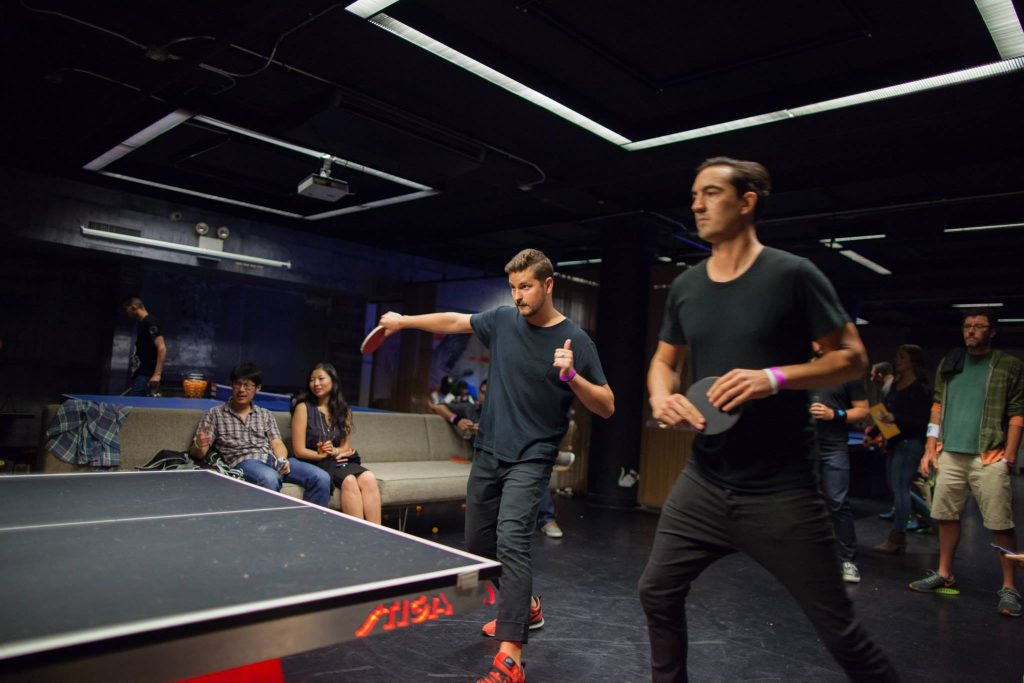 The winners: 72andsunny!