20 Years of Media Temple - '03 to '08
We're back, now at the dawn of the new millenium and in the dog days of summer, to count down the 20 years of Media Temple's history. Let's take a look at our grade school years, from our 5th birthday to our 10th, and count down the highlights from that very impressionable time in web history.
Without further ado…
2003 – Dave Shea, a web designer in Vancouver, launches the now infamous CSS Zen Garden. At a time when CSS wasn't considered a "serious" endeavor, Shea encouraged web developers to show off their CSS wizardry by utilizing the same HTML with different CSS styles. The site evolve from a pet project to an inspiration platform where many of our favorite web developers (including you) found their latest inspiration, with hosting donated by Media Temple.

2004 – Many called it virtual servers or dedicated servers. We called it DV. Media Temple launches the Dedicated-Virtual server, with Plesk 7, RedHat Enterprise Linux 3, and more. A powerful web host then and now, DV / VPS becomes the hosting resources of choice for thousands of agencies and web designers who needed "dedicated power" for their latest and greatest online creations.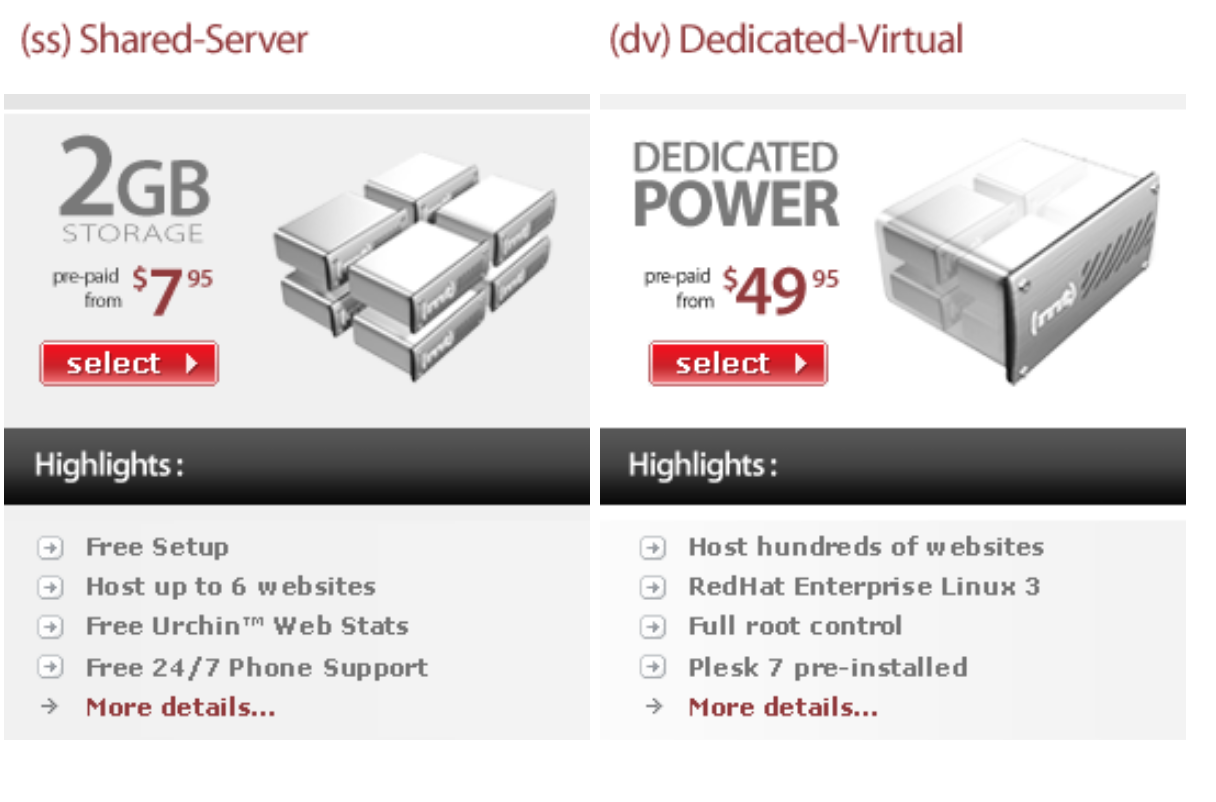 2005 – What did anyone do at work before 2005? Nothing, as far as we're concerned. Both YouTube and Reddit make their debuts in 2005, and there's almost nothing more worth saying about that.
2006 – Shared hosting was already well known in the web hosting community, and Media Temple had been offering this service for years. But few were prepared for the Grid, launched late November 2006. The offering was (and still is) tremendous: Clustered servers that allowed a customer to leverage 100 GB of storage and 1 TB of bandwidth to power up to 100 sites, all in one hosting instance. The Grid remains the gold standard for shared hosting, even a decade after its launch date.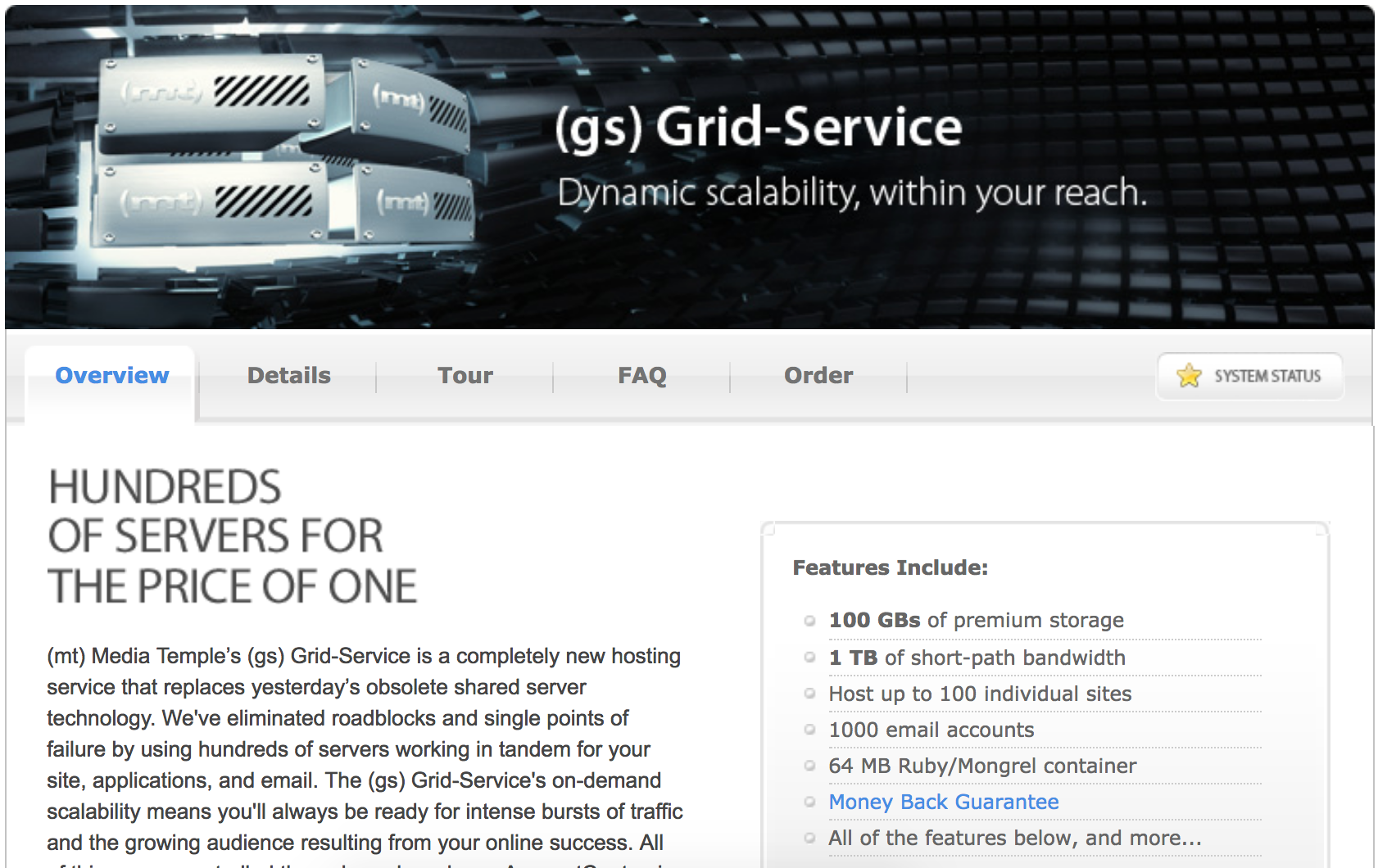 2007 – CSS-Tricks launches on July 4th, 2007. As Chris Coyier likes to say, the site "used to be, believe it or not, primarily about CSS!" Back then, it was the premier resource for web developers eager to figure out shortcuts and tricks to optimize their CSS. Now, it's the web development website for novices and mavericks alike, boasting a plethora of resources that can improve the web design skills of legitimately anyone on the planet.
Late 2007 –  The iPhone launches on June 29, 2007, and the rest is, so to speak, history. Flip phones are out and smart phones are in, from then until now. Soon afterwards, Media Temple launches one of the (if not the very) first iPhone ready Account Centers, allowing our customers to buy domains, hosting, and make support requests, all on their smart phone. I mean iPhone.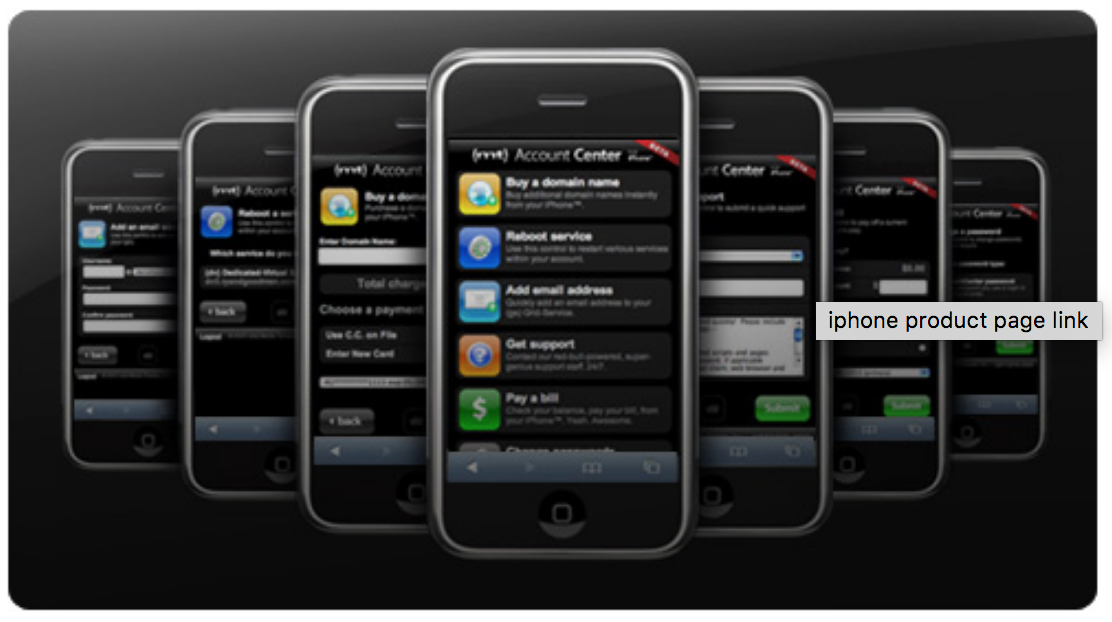 2008 – Developers, rejoice! In February 2008, the team of Chris Wanstrath, PJ Hyett and Tom Preston-Werner launch GitHub. More than just a code repository, GitHub becomes the resource and inspiration point for code projects of all shapes and sizes, accessed via the standard Git command-line interface. With millions of registered users and thousands of projects, GitHub becomes the place where developers could collaborate, innovate, and most importantly, evaluate their code. As of this writing GitHub has nearly 3 billion lines of code, with plenty more on the way.
Click here to build your next great project on Media Temple.