How to Prepare Sites for 2020 Holiday Shopping
Every year, holiday shopping seems to exceed expectations. Case in point, last year's holiday shopping season set all-time records. Check out these 2019 digital revenue growth numbers from Salesforce:
Thanksgiving – +24%
Black Friday – +16%
Cyber Monday – +13%
The bustling fourth quarter always presents e-tailers with a difficult challenge: Predicting if your site will outlast the steadily increasing demand for online purchasing.
With the 2020 holiday shopping season barreling toward us, this year's growth looks like it could surpass the typical levels of over-performance. Pandemic restrictions on brick-and-mortar retail will potentially drive a massive spike of users to ecommerce sites. Whether shipped or curbside-picked-up, online orders provide an extra level of convenience – and safety – for customers at this time.
While no one knows what the future holds, we can provide recommendations for ensuring your site can handle Thanksgiving, Black Friday, Small Business Saturday, Cyber Monday, Cyber Week, and every other holiday shopping event.
Do these things right now and head into the holiday season with confidence.
Quantify the Question
The more mysteries that float around your site, the more likely you are to run into problems. Take time to know what's happened to your site in the past and how it handles stress right now before attempting to solve for the future. This marks a critical first step in understanding the potential issues and where you need to focus your efforts.
These tools help take the mystery out of your site's performance:
Site Analytics

– Open up Google Analytics – or whatever analytics tool you use – and examine your biggest sales events from the past few years. This could include last year's holiday shopping season, marketing campaigns, or other big sales periods. Look to see which pages attract the most visitors and compare the numbers across time periods. This indicates where you should put your effort in preparing your site.

Performance Testing

– Tools like GTMetrix and Lighthouse score your website pages based on real-time performance. Enter your most visited pages, and you'll get an in-depth analysis of how quickly they load. These tests approach your site with a

very

critical eye, and you'll learn about numerous friction points that could cause issues once traffic surges. Even the most expertly engineered sites will find opportunities for improvement.

Firewall Reports

– If you're using a security platform like Sucuri (the power behind our own security suite), you'll find a number of valuable reports within your firewall settings: Page caching, response codes, blocked attacks, and more. Look for malicious traffic that's interfered with your site from particular IP addresses, URL paths, or countries. This information gives you a better picture of your security risk, and lets you preemptively blacklist and secure against it. (We'll cover security preparation more in depth in a future post.)
Scale Your Server
The easiest plan to deal with traffic that could sink your site? Get a bigger server.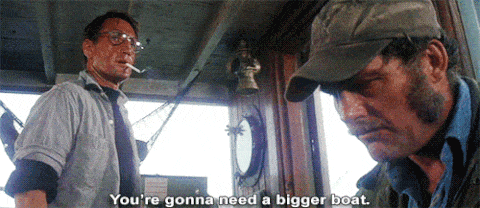 Just because it's easy, don't underestimate it. Ultimately, all the tweaks, optimizations, and salty sea chops in the world aren't going to keep you afloat if your server is out of its league.
You can find options to improve at any budget, especially with a host like Media Temple. And an upgrade will typically cost only a tiny fraction of the gains you'll get from the increased speed and availability.
Talk to your host before you run into issues (i.e. now) and understand what's available based on your needs. Aside from the raw resource specs of the hosting solution, here are some things to consider:
Your host may be able to move you to a bigger server just for the holiday shopping season or your biggest sales event.
Some hosting solutions, especially VPS platforms like Media Temple's DV, let you scale your server up or down at the push of a button.
Public clouds like Amazon Web Services (AWS) allow seemingly endless auto-scaling. If you want assistance unlocking those capabilities, we can help out there as well.
Whoever your host is, the more planning you can do in advance, the safer your site will be. With  your quantified research, you'll be able to work with your host to find the optimal solution and migrate before traffic picks up.
Optimize for Overload
From here on out, we move into optimization territory. If you've run a GTMetrix report, you know there are countless optimizations you can make. Everything you adjust will help in its own little way, and those improvements add up.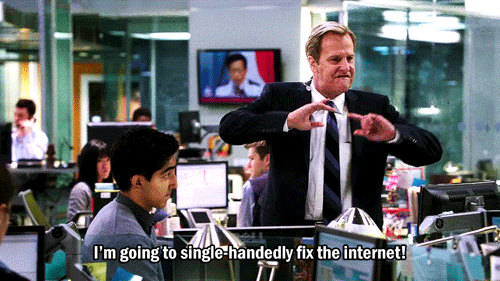 Here are the most broadly impactful tweaks we recommend:
Offload the Nonessential
Utilize a CDN

. With a content delivery network, popular text, images, and other files get cached in a worldwide server network. This distributes the task of delivering your content to users, easing the load on your server (and improving load times globally).

Embed videos.

Services like Vimeo or YouTube let you embed high-definition video in your site without grinding your server to a halt. Share functions, resolution switching, and other features also benefit your users.

Separate email.

Running email directly through your server can be extremely resource intensive. By establishing an independent email server or using a service like G Suite, you keep your site's server focused on your site.
Set Up Caching
Have a PHP or MySQL site? Your server uniquely renders each page for every user, calling to the database.
With server-side caching, you instead deliver a pre-built version of the page. Like buying a car from the dealer's lot, this saves time for people on both sides of the transaction. Varnish, Squid, and Memcached are all popular caching options. And Varnish can even help block DDoS attacks.
Ask for Assistance
Don't be embarrassed if prepping your site for the holiday shopping season seems daunting. Ask for help! The worst plan is ¯_(ツ)_/¯.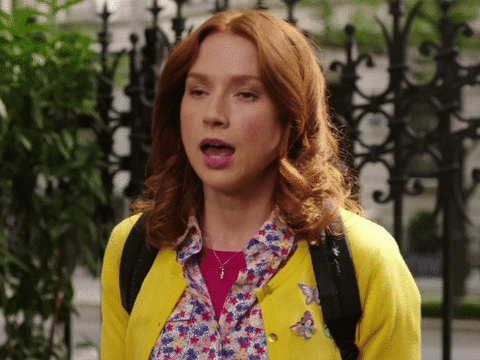 Managed hosting providers see thousands of sites go through the challenges of the holiday shopping season. And an experienced host like Media Temple can go extra lengths to help you prepare. We're always available to help assess your server needs. And our Advanced Support team can lend a hand in a bunch of different ways:
Install and configure Memcached
Optimize WordPress instances
Run performance analysis on your site, and create a prioritized prep list
We've even built custom failovers for traditional servers that utilize the AWS cloud.
So, please give us a call (310.851.4400) or open a chat on our site, and let's figure out the best plan for you.