Upcoming Webinar: Empowering Women in a Time of COVID-19
Finding Clarity in the Blur of Home, Agency, and Pandemic
In a time of cuts to business and increased childcare hours, women are often left holding the bag. Managing clients, teams, and children while pushing for equal opportunity has always been a challenge, and the pandemic has made the effort even more difficult. What can employers do to support their female employees, and what can each of us do to keep focus and push forward?
Join our panel next Wednesday for a discussion about overcoming obstacles in this unique era. During the session, we'll:
Examine pre-COVID gains in the workplace and where regressions may be taking place since the pandemic
Consider how socially-distanced careers are creating new challenges in both professional and personal growth
Build actionable ideas for supporting female colleagues
Look at the ways companies are successfully adapting their support of women and mothers into this new era
Find a way to keep it all together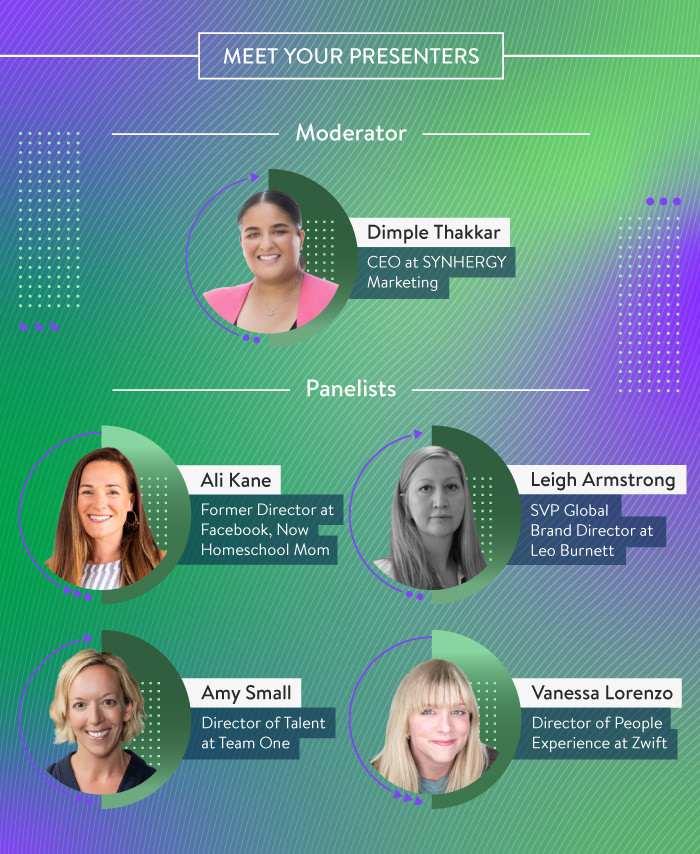 September 2, 2020
11-11:30 a.m. (PT)
Propelling Girls to Fulfill Their Potential
This webinar is being presented in partnership with Step Up, whose mission is to empower girls in under-resourced communities. In Step Up, girls take action to be confident, college-bound, career-focused, and ready to join the next generation of professional women.
For the past five years, Media Temple has supported Step Up's program of mentorship. And at a time when the challenges facing students and professionals seem harder than ever, we believe it's essential to continue this support.
On Thursday, September 10, Step Up hosts its inaugural digital summit, Step Up Together. Sessions cover everything from improving your LinkedIn portfolio to taking leadership of organizations. Consider attending and sharing this valuable day of mentoring and inspiration with others.
Giving Agencies the Tools They Need to Succeed
Media Temple has long been a promoter of the creative and agency community whether through events, community activities, or our Agency Partner Program. Always feel free to reach out to us about ways we can support your agency.